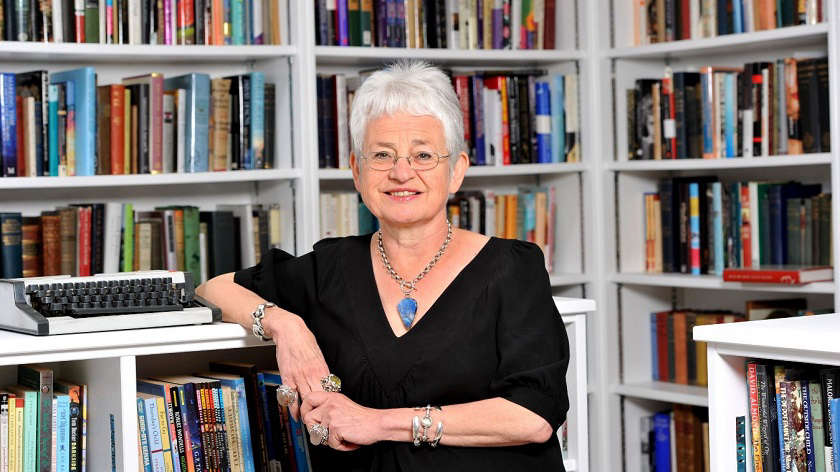 One of Britain's bestselling and most beloved children's author, the former Children's Laureate Jacqueline Wilson, headlines Ilkley Literature Festival on Saturday 7 October.
Launched in 1973 by the poet W.H Auden, the north's oldest literary festival welcomes a host of poets, novelists, biographers, and journalists to the spa town this autumn.
Younger bookworms will have the chance to meet their literary hero as the creator of Tracy Beaker and author of over 100 books, Dame Jacqueline Wilson, will be talking about her new book, The Best Sleepover in the World.
Robin Stevens, author the Waterstones Children's Book Prize winning and bestselling Murder Most Unladylike series, also features at the festival on Sunday 8 October.
Robin will talk about her new series, The Ministry of Unladylike Activity. Her talk will include tips and tricks on how to write the perfect murder mystery and the inspiration behind her new team of detectives.
Also on Sunday, children can join in a Puffin Tea Party, recreating an event that took place at the very first festival 50 years ago in 1973. The tea party offers goodies from the iconic children's publisher, Puffin, alongside sandwiches and cakes.
Erica Morris, Director of Ilkley Literature Festival, said: "We have a series of Puffin Days, and events the whole family can enjoy - aimed at stimulating imaginations, unleashing creativity, and bringing some fun to October."
Sunday also features free drop-in sessions at the Clarke Foley Centre in Ilkley, exploring classic children's books such as The Very Hungry Caterpillar and The Last Firefox.
There's also a free Children's Book Trail, suitable for all ages. The trail is open from 6 – 22 October. Children are tasked with spotting missing fictional characters around Ilkley who have escaped from their books.
Instructions, map, and entry forms are available from The Grove Bookshop or for download on the Ilkley Literature Festival website from Friday 6 October. There will be a prize draw for under 12s.
The festival features around 100 events across 17 days, between 6-22 October.