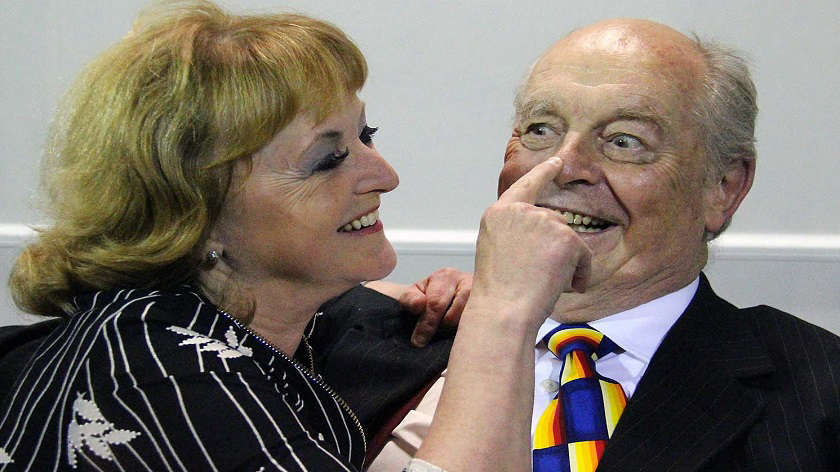 Last Of The Red Hot Lovers is the latest comedy offering at The Keighley Playhouse from 13th to 18th June.
Barney Cashman, a restaurateur of settled habits, is beset with suggestions and warnings of his own mortality. So he makes the decision to step outside the constraints and boundary limits of his marriage. His inevitable and predictable failure derives both from his own ineptness and from the women he chooses to have an affair.
His whole life can be summed up in one word: nice. But being "nice" simply isn't enough. He wants to experience his secret fantasies and dreams at least once, and so Barney determines to have an affair. He tries not just once, but three times - with three different women,
Opportunities seem plentiful and the stage for the seduction is set - his mother's apartment in an afternoon when she will not be home. He is meticulously prepared, to the point of making sure his hands do not smell of fish!
The Last of the Red Hot Lovers is ready and more than willing as playwright Neil Simon sets Barney up for three attempts at joining the sexual revolution. But Barney wants more than just passing ships in the night. He wants the affair to be romantic - a meeting of soul mates coupled with an unforgettable experience.
The three women Barney chooses couldn't be more different from each other. One of the women is madder than a hatter, the other is a staunch moralist and the third likes the drink as well as other people's husbands. It doesn't take him long to realise that the grass isn't always greener on the other side.
Countless funny lines and come-backs make this a very entertaining comedy. Mid-life crisis seems to hit almost every character. Having an affair was the 'in' thing, portrayed as a survival necessity. But the red hot lover is quite nervous about cheating on his wife of 22 years - with whom he has 3 children!
Saying prayers for guidance is like a fetish to this man.
The Last of the Red Hot Lovers is directed By Philip Smith & Anne Mody, performances begin at 7.30pm, 12th-18th June.
To book please call the box office 07599 890 769. For further information about the playhouse visit the website: www.keighleyplayhouse.co.uk