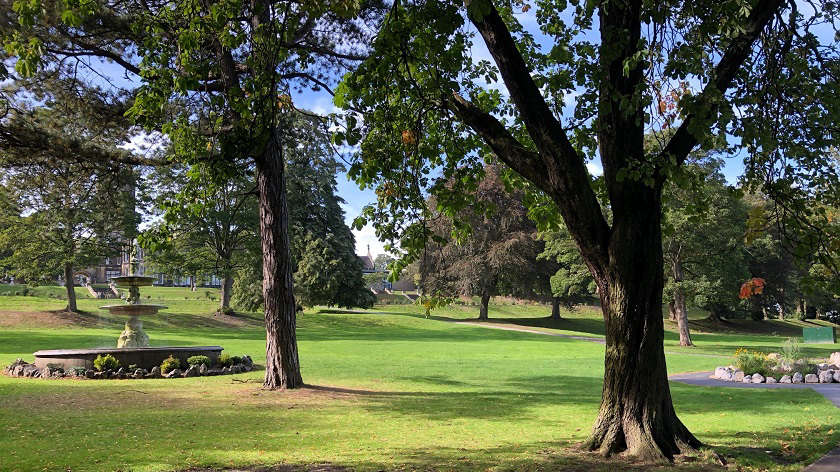 Cliffe Castle Park in Keighley
Local parks have again enjoyed Green Flag Award success, the international quality mark for parks and green spaces.
Three of our local green spaces are those getting the seal of approval: Darwin Gardens Millennium Green on the edge of Ilkley Moor, Haworth's Central Park and Cliffe Castle Park in Keighley.
Cliffe Castle Park is on Green Flag's Mystery Shop cycle year, which means that it is visited by in secret by the judges at any time in the award year, whereas others have passed an accompanied judglng visit.
The awards, managed by environmental charity Keep Britain Tidy, under licence from the Department for Levelling up, Housing and Communities, recognise well-managed parks and green spaces, setting the benchmark standard for the management of green spaces across the United Kingdom and around the world.
Speaking about Cliffe Castle and Central Park, Cllr Sarah Ferriby, Porfolio Holder for Healthy People and Places, said: "We all appreciate our parks and green spaces so much more following the Covid pandemic and lockdown. They have been a lifeline for many people seeking either someone for exercise, fresh air or peace and calm.
"The Green Flag Awards are a testimony to the hard work and commitment of our Parks and Green Spaces teams who maintain these sites and keep them looking clean, attractive and welcoming. Our Friends of groups boost our efforts to ensure our parks are active and vibrant spaces."
Ilkley Town Councillor, Joanne Sugden, said: "We are absolutely delighted to receive the Green Flag Award again this year for Darwin Gardens. We have received 16 awards, continuously since 2005 and are very proud of our record of improvements to the Gardens over the years. These will continue with some exiting new developments planned for the gardens this year.
"We know how much quality green spaces matter to residents and visitors, this award celebrates the dedication in particular of the groundsman, Philip Judd and Cate Perman, Deputy Clerk to the Town Council for their hard work planning and maintaining the Gardens."
Keep Britain Tidy's Accreditation Manager Paul Todd said: "I would like to congratulate everyone involved in making these parks worthy of a Green Flag Award.
"They are vital green spaces for the community in Bradford District. This award is testament to all the hard work of staff and volunteers, who do so much to ensure that these parks maintain the high standards demanded by the Green Flag Award."