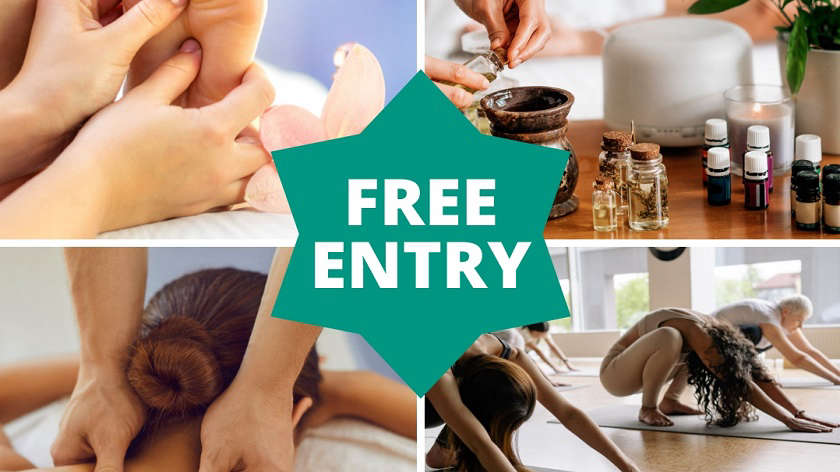 Ilkley BID is looking forward to holding its second Health and Wellness Event at The Winter Garden on Saturday 30th September, 10am – 3pm.
The aim of the free event is to showcase the individual businesses in Ilkley which provide products and services to improve body and mind as well as inspire visitors to enhance their overall physical and mental wellbeing.
A wide variety of the town's best health and wellness professionals will be attending, ranging from gyms and fitness studios, activewear stockists, stores selling luxury products with health benefits, movement and pain relief providers to health and beauty salons. As gardening is proven to reduce stress and improve overall physical fitness, Moss & Moor will be on hand to answer your gardening queries.
There will be Yoga and Pilates demonstrations, along with industry speaker presentations covering a range of topics from the benefits of herbal teas, the physical and mental health benefits of climbing, an introduction to Jiu Jitsu, an introduction to Reiki healing and lots more.
For the younger audience, a children's fun circuit training course will test their agility, balance, coordination and strength, with medals for those who can complete the obstacles and challenges.
A £50 Ilkley Gift Card is also up for grabs by completing the Wellness Crossword Trail on the day.
Lisa Drake, Ilkley BID Project Coordinator said: "We were really pleased that our Health & Wellness event last year was such a success with our visitors able to learn more about the amazing health, beauty and wellness businesses that we have in town. One of Ilkley BID's aims is to promote the important 'support local' message so we were also delighted that some of the participating businesses gained new customers as a result. We're looking forward to welcoming Ilkley residents and visitors as well as our exhibitors to this year's event."
The timetable of talks and demonstrations is as follows:
The Ilkley BID Health & Wellness Event takes place on Saturday, September 30th from 10am to 3pm and is free to attend.
For more information, please contact Lisa Drake at info@ilkleybid.co.uk.