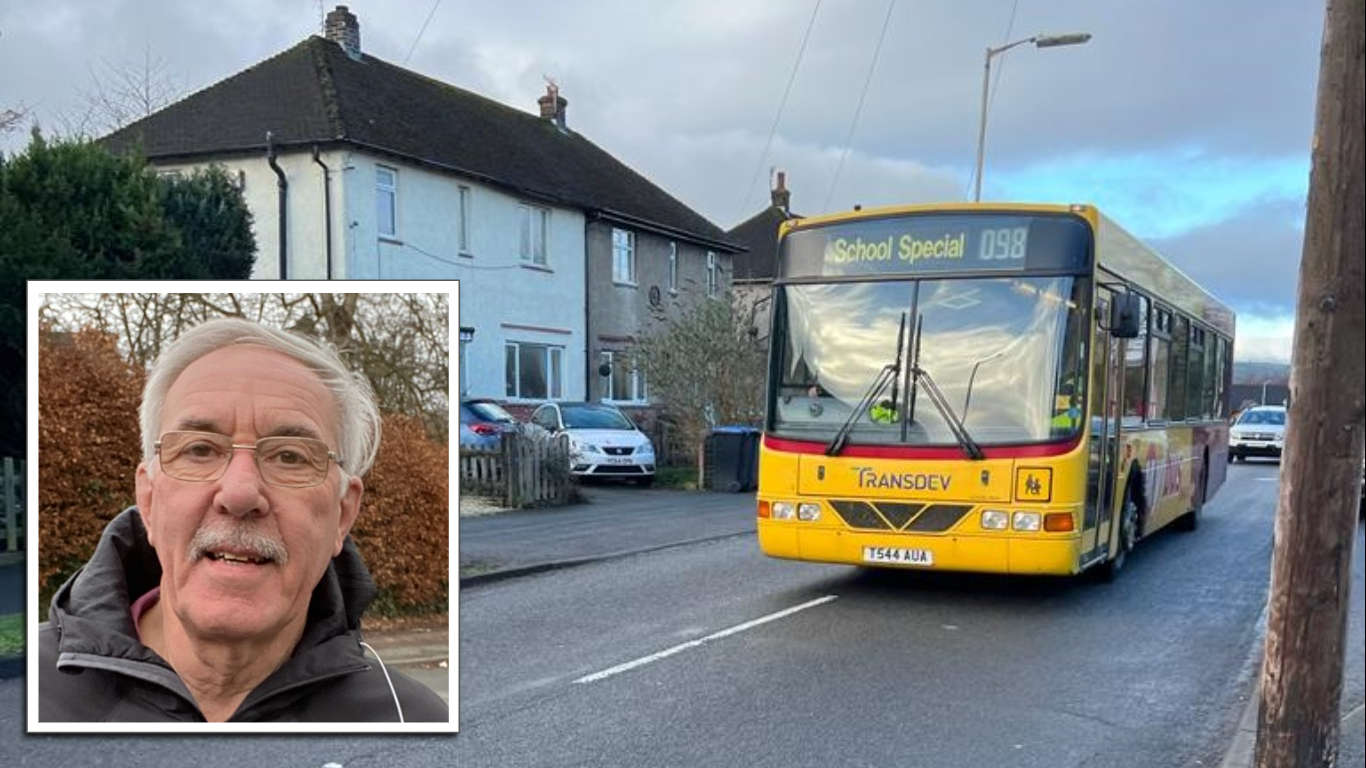 A petition to save two local primary school bus services has now closed, having been signed by almost 600 people.
The petition, which was organised by Ben Rhydding resident David Nunns, will now be submitted to Bradford Council and the West Yorkshire Combined Authority (WYCA).
WYCA recently announced that it plans to withdraw the P98 and P99 services after the end of the current academic year. These serve All Saints, Ashlands, Ben Rhydding, and Sacred Heart primary schools. As well as Ilkley and Ben Rhydding, they also bring in children from Addingham, Burley, and Menston.
The petition notes that nearly 70 children are registered for the services. It says the buses "provide an environmentally friendly, convenient and vital service to residents who need to get their children safely to school" and their withdrawal would increase pollution and lead to additional childcare costs for parents.
Mr Nunns said: "I am delighted that so many people signed the petition. I hope WYCA will realise how important these services are to the community and will now reconsider their plans. I have lived in Ben Rhydding for over forty years and my children and grandchildren went to school in the town, so I know how important these buses are to the children and their parents."
District Councillor Andrew Loy (Conservative, Ilkley) welcomed the news that the petition had been submitted: "Many residents have contacted me with concerns about local bus services. I have submitted my own response to WYCA asking them to retain these vital school bus services, so I am pleased that so many residents have signed this petition to show their support."
The West Yorkshire Combined Authority, who provides Mybus yellow bus school services including the P98 and P99 say: "These services were first introduced under a government-backed scheme to give parents the confidence to allow their children to travel to and from school by bus but are not a statutory requirement.
"Reductions in available funding for subsidised bus services means that the Combined Authority has had to review these services to ensure that they are value for money for local taxpayers."
 "Until 17th March 2023 we are inviting comments on the proposed withdrawal to better understand the potential impact on children and parents."
To take part in the survey visit www.yourvoice.westyorks-ca.gov.uk/mybus-primary-school-engagement-2023
A decision is expected in the Spring with any changes being implemented in September.