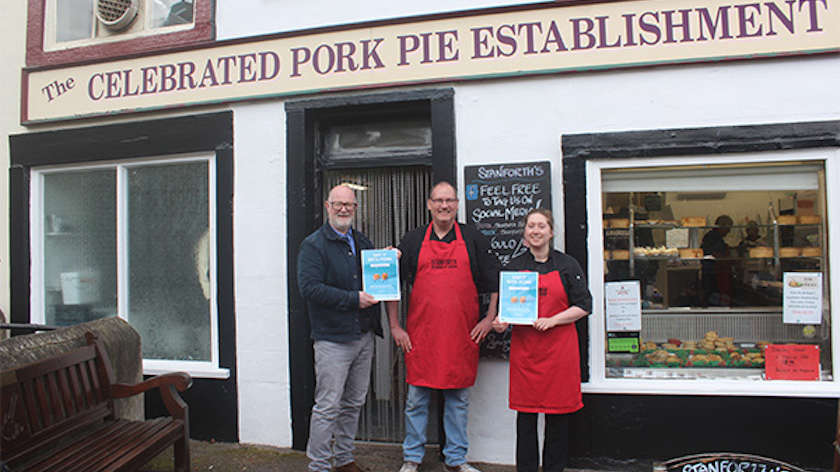 Skipton's Stanforth Butchers and celebrated pork pie shop has teamed up with a marketing agency to launch a range of cards which will raise money for the town's food bank.
Stanforth's have worked with the fabl, based at Broughton Hall, on the colourful, tongue-in-cheek range to raise a smile as well as vital funds for the Skipton Food Bank.
The greeting cards feature talking pork pies under the banner 'Say It With Pork' - and show pies variously cracking jokes, dreaming of mushy peas, and sunbathing, as well as discussing the pros and cons of Lycra.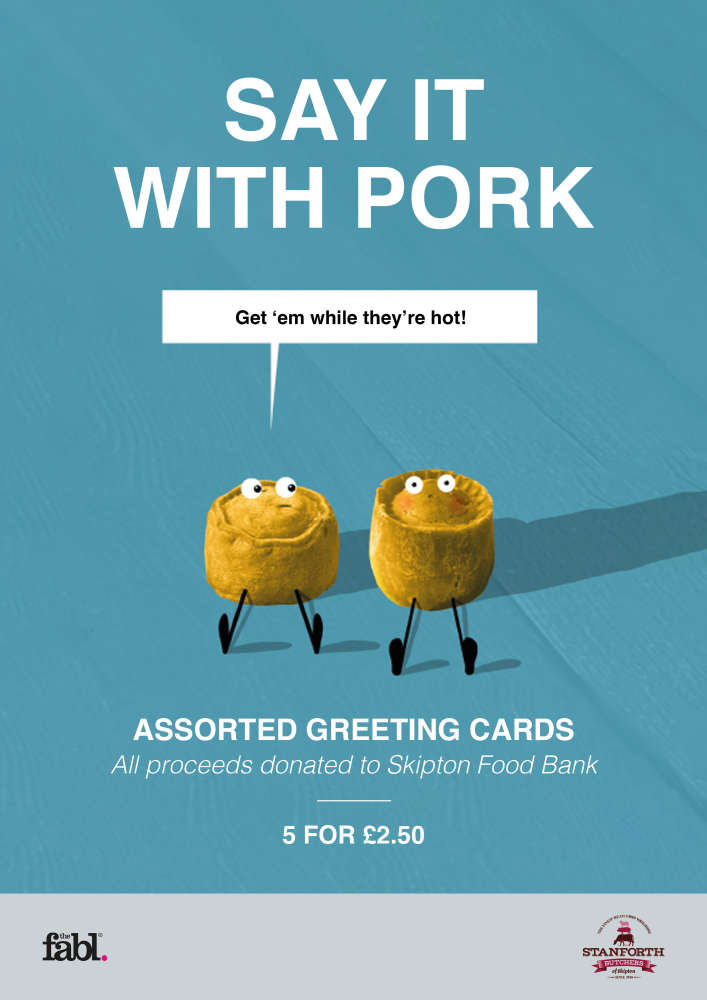 Paul Shearer, owner of Stanforth Butchers, said: "For more than 80 years, our premium pork pies and locally-sourced meat have enjoyed the support of customers from far and wide, as well as our much-valued local community.
"This is our way of making people smile and raising money for an incredible local charity, to give something back. The cards are already proving to be a huge talking point."
Creative Copywriter at the fabl Alex Hinge said: "I love a pork pie and loved the idea that the pies might talk. The idea started from us musing 'if pork could talk' and grew from there! We wanted to create a really fun range that captured people's attention and hope the cards give people a chuckle at Stanforth's.
"While the cards themselves are funny, they are there as a charitable collaboration for a very serious cause. In these challenging times, we are so proud to team up with Stanforth's and give our time and services in support of Skipton Food Bank."
The cards are priced at £2.50 for a pack of 5 with all proceeds going to Skipton Food Bank.