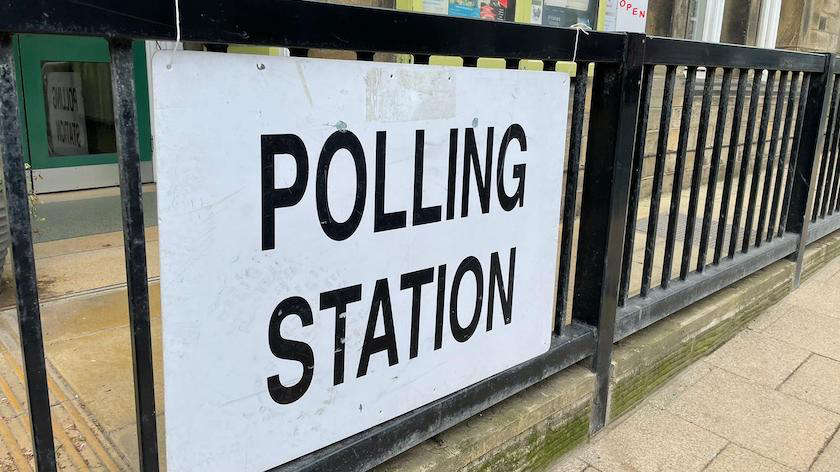 Local residents are being warned not to lose their voice on decisions that affect them by making sure their electoral registration details are up to date.
The annual canvass ensures that Bradford Council can keep the electoral register up to date, identifying any residents who are not registered to vote so that they can be encouraged to do so.
Every year the electoral register is updated so that everyone who has the right to vote in upcoming elections can have their say. All households across Keighley, Haworth, Silsden, Ilkley and the wider Bradford district should be receiving a letter asking them to check their details. They just need to follow the steps in the letter - some residents won't need to take any action if the details are already correct.
Kersten England, Electoral Registration and Returning Officer for Bradford district said: "It's important that residents look out for messages from Bradford Council so we can make sure we have the right details on the electoral register for every address in the district. To make sure you are able to have your say at elections taking place in the future, simply follow the instructions on the form we will send to you.
"If there's a change to your household information or you've been asked to respond, we urge you to do this as soon as possible either online, by mail or by phone."
If you're not currently registered, the easiest way to register is online at www.gov.uk/register-to-vote, or by telephone on 01274 432287 and it only takes a few minutes. You'll need your national insurance number and date of birth.
People who have moved recently are particularly encouraged to look out for the voter registration messages from Bradford Council and check the details.
Melanie Davidson, Head of Support and Improvement at the Electoral Commission, said: "It's really important that everyone who is eligible to vote is able to do so. We urge people to look out for updates from their local council on this year's canvass. The council may contact residents by post or email.
"If you are not registered to vote, make sure you provide the necessary information to your local council when asked and register to vote online at www.gov.uk/register-to-vote."
Information on registering to vote is available on the Electoral Commission website.
Any residents who have any questions can contact the team by calling 01274 432287 or by email electoralservices@bradford.gov.uk