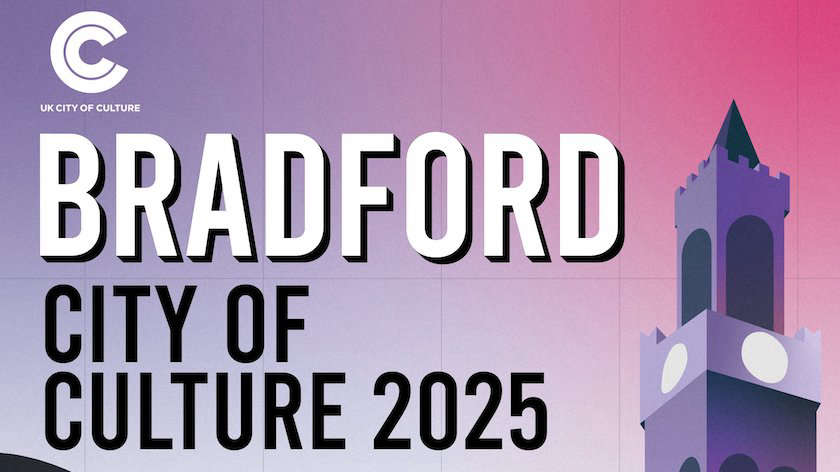 A meeting has heard that Bradford's City of Culture win is a "once in a lifetime opportunity" and will lead to the District "leaping forward."
In the first Council meeting since Bradford was awarded City of Culture 2025, members heard that the win would transform the District, but that work would need to begin now to make sure opportunities are not squandered.
The City of Culture bid was placed on the agenda for Tuesday's Executive meeting before the outcome was known.
Members would either have heard about how Bradford would make the most of its win, or how it could find some positive in defeat.
Thankfully Bradford beat the other contenders, and at the meeting Nic Greenham, Principal Officer for Cultural Partnerships on Bradford Council, said: "I'm very glad I'm not here today talking about our Plan B.
"There are long term opportunities, and we need to work on what the legacy of the City of Culture will be.
"It will be an absolute game changer."
She said some previous cities of culture had struggled to deliver a "legacy" once the culture year ended, and the Bradford team were keen to work on this as soon as possible.
She added: "We have to ensure we maximise the opportunities and potential. This could change the Bradford District forever."
Rick Shaw, Bid Director, told members there had been 700 articles written about Bradford winning City of Culture in the past week, and there had been over 1.3 million impressions on Twitter.
He said: "In the past week all eyes have been on Bradford."
Appointments to the City of Culture Leadership team will be made in the next few weeks, and in total up to 70 people would be employed specifically to organise the City of Culture events.
A base where these staff will be based for the next few years will now need to be found.
Andrew Dixon, who advised numerous cities including previous City of Culture Hull, recalled that when asked if Bradford should move ahead with a bid in 2018, he advised against it "unless you sort a number of things out."
He told the Executive: "Bradford did sort these things out."
He added: "The more you throw into these campaigns the more you get out of it.
"In Hull they dithered for six months and didn't sort out recruitment. In Coventry (the most recent City of Culture) they did a brilliant job and got people together quickly, but did one or two things wrong with their place making.
"I'm keen that Bradford gets things right at every level."
Councillor Sarah Ferriby, Executive for Healthy People and Places, described the win as a "once in a lifetime opportunity" for the District.
Council Leader Susan Hinchcliffe said: "Like a lot of cities in the North we work very hard to edge forward. This is our opportunity to leap forward. We need to make it count."