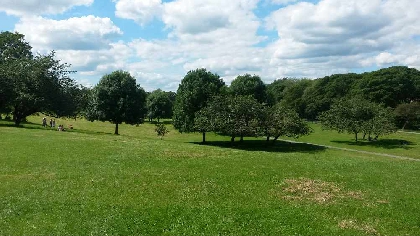 Free Play in the Park events will take place in Ilkley's Riverside Memorial Gardens one day each week throughout August organised by Bradford Council and funded by Ilkley Town Council.
Sessions will be held between 11am and 3pm on Monday 8 August, Monday 15 August, Monday 22 August, with the final play session on Wednesday 31 August.
All the sessions are free and suitable for all age groups.
There will be 2 bouncy castles, one for under 5s and one for over 5s. Also lots of open access activities from swing ball to space hoppers and a mini golf putting green.
Bradford Council's Play in Parks events also visit our area on Monday 8 August at Lund Park in Keighley, and on Sunday 29 August at Silsden Park.