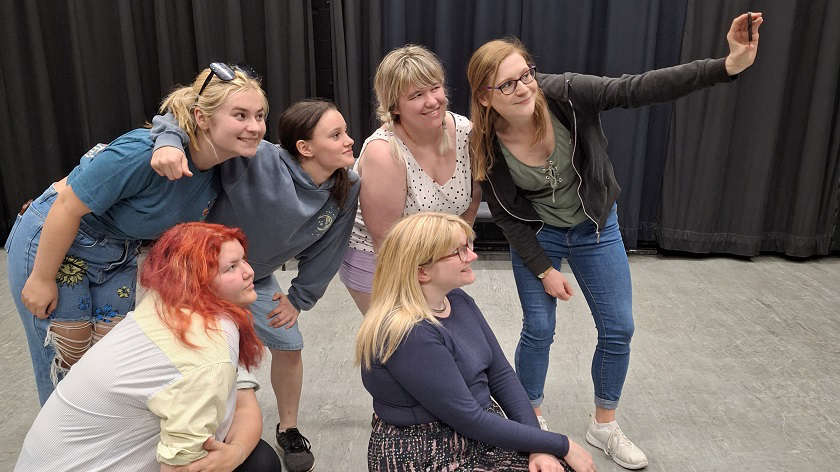 What's coming up at Ilkley Playhouse, Caroline Mutton takes a look for Rombalds Radio.
Opening this Thursday 28th September is our first fringe production of the Autumn/Winter season Evan Placey's Girls Like That. This play is a must-see for teachers of Drama, English, Theatre Studies, PSHE and of course, parents and teenagers. Really, for anyone involved in secondary education. When a naked photo of Scarlett goes viral, she becomes the centre of attention for all the wrong reasons. As rumours run wild and everyone forms an opinion, Scarlett is vilified, not only by boys, eagerly sharing her image, but also by the close-knit group of girls who have been her friends since the age of five. She tries to stay silent, but the battle lines have been drawn and the arguments rage around her, creating intolerable pressures. Evan Placey's explosive play use black humour, music and dance to explore the double standards of male and female sexuality and the devastating way in which social media can affect people's perceptions of themselves and others. Girls Like That asks uncomfortable questions about gender roles and feminism in the age of social media. "Placey's play explores much more than mean girls' syndrome. It's viciously funny, but the bitchiness is grounded in the girls' insecurities, and it poses an urgent question: how did the generations of women who fought for the vote, equality of opportunity, rights in the workplace and for control over their own bodies give birth to daughters who are so insecure, judgmental and unsisterly?" (The Guardian). The play runs until Saturday 30th September in the Wildman Studio. Advisory age 12 plus.
There is still time to book onto the 6-week History of Modern Art course that started on Wednesday 13th September. The course offers a selective introduction to the history of modern art. Each week examines a major movement in twentieth-century art and addresses specific themes, contexts and artists. Sessions are typically divided into two halves, with the first half offering a general introduction to a particular art movement and the second looking at a specific artist or work. The course tutor is Dr Simon Marginson, an independent art historian and curatorial researcher. He specialises in twentieth century art and has published on various aspects of British and European modernism. Each session starts at 10.30am and finishes at 12pm.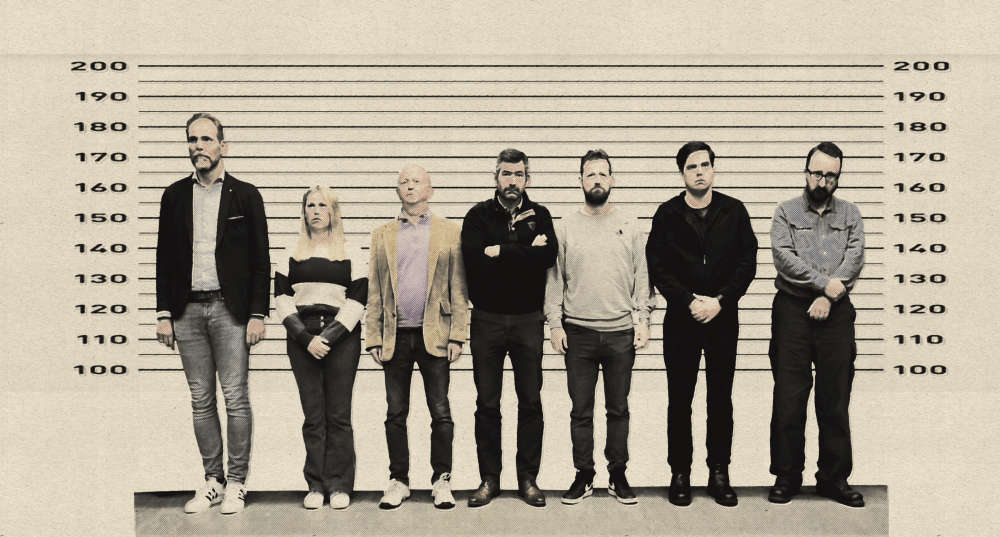 Our next Wharfeside production opening on Thursday 2nd November is the fast moving, real-life crime drama The Incident Room. The play goes behind the scenes of the hunt for Britain's most notorious serial killer that nearly broke the British Police Force. Meg Winterburn, a female police sergeant, is running the incident room at Millgarth, set up to catch the Yorkshire Ripper after his fourth murder. She is at the epicentre of a race against the clock and a team of officers swamped with paperwork, phone calls, suspects, and guilt. Sexism and misogyny are rife, clouding judgment and leading to tunnel vision and women unprotected from this brutal killer. The Incident Room highlights the failures, prejudices and limitations of policing in the 1970s that enabled killer Peter Sutcliffe to take the lives of 13 women and terrorise countless others. Please note that the production contains strong language and strobe lighting. The play runs until Saturday 11th November.
On Friday 17th November Roisin Ban return to Ilkley Playhouse following a sell-out show last year. Meaning White Rose in Gaelic, Roisin Ban is a Celtic folk trio playing a mix of mainly traditional Irish and Scottish folk songs and tunes. This accomplished, professional band is well respected on the UK folk scene, having performed at numerous folk festivals in the UK, including their annual fixture at the Whitby Folk Week where they play for the set dance night as well as other concerts. Join this talented trio for an evening of lively Celtic folk music and song. The bar will be open from 7pm, the performance starts at 7.30pm. Tickets are £10.
Stagefright returns to the Wildman Studio on Friday 18th November. Frontlining this event is Stephen Bailey described as 'a superstar in the making' (British Comedy Guide) and 'charming, sassy and very funny'. He is a star of Live at The Apollo and host of Celebs on The Farm. He was tour support for comedian Katherine Ryan and has starred in Roast Battle, Celebrity Coach Trip, Zoe Ball On Sunday, Safeword, Celebability and Big Brother's Bit On The Side. Joining him is New Zealand native Sully O'Sullivan who has performed professionally all over the world from Ohio to Oman. He has supported Tim Vine and Steve Hughes on UK theatre tours and is a four season veteran of New Zealand's award winning TV stand-up showcase Pulp Comedy. He has been nominated for the Kiwi Comedy Industry's supreme award by the NZ Comedy Trust and by his fellow performers for the title of NZ's Best MC. Also performing is Welsh comic Vix Leyton. Discovered by Mark Watson on Twitter in 2019, she is an affable and ebullient storyteller with a keen eye for observation. Her panel show podcast 'The Comedy Arcade' is both an audio success and compelling live show. She picked up a nomination for Leicester Comedy's best podcast in 2021 and is racking up sell-out shows at Edinburgh Fringe. Helen Rice will also be performing on the night. Helen has been Showing Off at various venues around Yorkshire and the Midlands for the past four years and within her home city of Sheffield she has developed something of a cult following. She writes quirky songs and poems exploring a broad range of themes and reflecting on her experiences as a middle-aged disabled woman who 'likes bread a bit too much'. She plays the accordion, keyboard and guitar in her own 'unique, lo-fi style'. Her work is hard to categorise but usually results in equal amounts of amusement, bemusement and general musement. Northern comic Ben Silver will be joining this line-up of talented comedians. He will deliver tales of the human spirit through an absurd kaleidoscope of impressions, mis-directions and sprawling vignettes. The evening will be compered by the fabulous Anthony J Brown.
To book tickets for all our plays and events visit www.ilkleyplayhouse.co.uk or contact Ilkley Playhouse box office on 01943 609539.