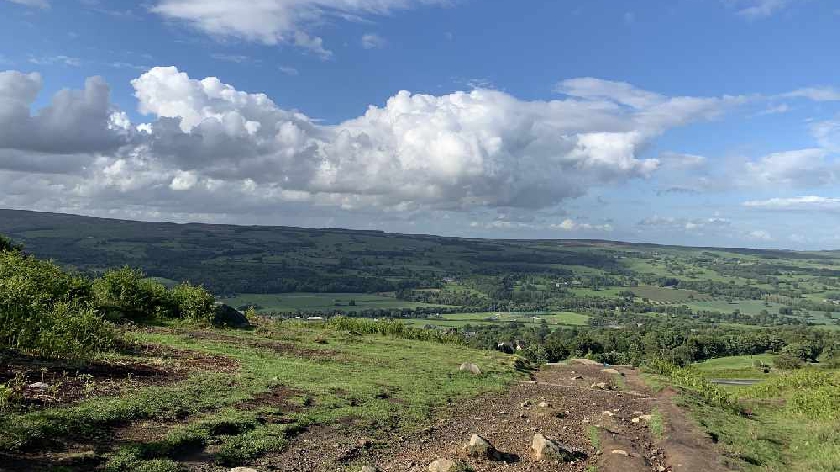 Bradford Council has taken the unusual step of closing swathes of moorland to the public due to the dangers of fire.
Days of record breaking temperatures have left the district's moorland tinder dry, and the council has warned that despite temperatures falling, the risk of wildfire is still high.
This afternoon (Wednesday) the authority announced that the "right to roam" on moorland areas around Addingham Moor, Bingley Moor, Keighley/Stanbury Moor and Oxenhope/Thornton Moor would be temporarily suspended in a bid to prevent fires.
And they have also urged anyone who sees people with barbecues on moorland areas to call 999 immediately.
The suspension of right to roam in the Bradford area was made by Natural England – which has made similar orders for moorland areas across the country.
Recent years have seen huge blazes on moorland in the district, many of which have been caused by barbeques or people being reckless on dry moorland.
Earlier today West Yorkshire Fire and Rescue Service tweeted to say that despite well publicised campaigns urging people to do all they can to prevent moorland fires, they found the remains of a burned out barbecue yesterday.
In an announcement today, Bradford Council said: "Temperatures may have dropped but there's still a very high risk of wildfire on moorland.
"Access to some areas of moorland across the country is temporarily suspended, with the 'right to roam' on open country withdrawn until further notice.
"Please stay away from these areas until further notice.
"The restrictions do not apply to public rights of way and public roads.
"To reduce the risk of wildfires BBQs, fires, fireworks, sky lanterns etc. are not allowed on any areas of our moorland and you can receive a fine of to £2,500 and/or prison sentence.
"If you see a fire or someone using a barbecue on moorland call 999 and ask for the fire service."