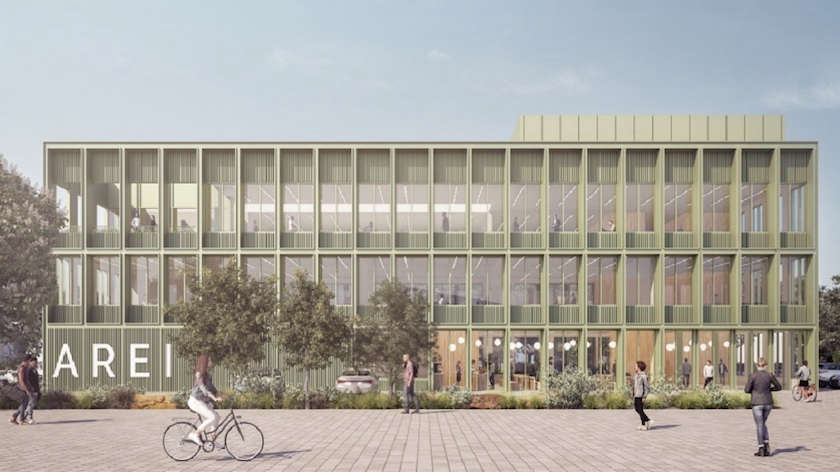 Keighley has been awarded £19.8 million of government funding which will help the town become a national leader in advanced engineering, manufacturing and robotics.
Under the plans, confirmed today by the government's Department for Levelling Up, Housing and Communities, a new Advanced Robotics and Engineering Institute will be constructed in Stockbridge, with part of the site to be offered to local entrepreneurs to create new advanced manufacturing and engineering businesses in the town.
The Bradford Council depot at Stockbridge would be demolished to create the facility.
Plans - which the council says would create up to 700 jobs in the town - were included in its Levelling Up bid to government in August 2022, but were then initially rejected in January this year.
Keighley's MP Robbie Moore, who made the final push for funding with Ministers at the Department for Levelling Up last month, has described the move as "incredible", saying the government was putting Keighley "on the map internationally".
In a collaboration between Keighley College and Bradford University, the new centre will support research and development in emerging technologies such as advanced robotics, offering high-level skills training and educational opportunities and HNC, HND, Degree, Master; and PhD opportunities for people in Keighley.
To be built over two floors, the Advanced Robotics and Engineering Institute will accommodate up to 250 full time undergraduates and 40 postgraduate students in the study of robotics, advanced engineering, automation, artificial intelligence and computer science.
The institute will benefit students at all levels of technical education, from secondary school-age to PhD, by offering clear progression pathways in a familiar, state-of-the-art centre of excellence.
Robbie Moore MP said: "This is yet more incredible news for Keighley and comes on top of the £53.6 million of levelling up funding I have already worked non-stop to secure for our town. Of course, this is also in addition to the government funding secured this year for a new Airedale Hospital, a new sixth form college, and many other projects, including the recent £1 million awarded to secure the future of Keighley and Worth Valley Railway.
"I am determined to make our town the best place be for manufacturing, engineering and tech - and this new advanced engineering centre is about doing just that, putting our town on the map internationally and placing us at the very heart of the region's latest tech revolution.
"For as long as I am Keighley's Member of Parliament, I will always make sure that our town is given the proper recognition it deserves, putting our brilliant manufacturing, engineering and tech sector first. This recent funding is all about creating jobs and boosting our local economy and that really does excite me. I look forward to working with all involved to make sure this groundbreaking new project is a success."
Bradford Council Leader Susan Hinchliffe said: "This is excellent news for Keighley and the wider district in so many ways. The town has a proud engineering and manufacturing tradition. This is such an exciting project which will enhance Keighley's engineering, manufacturing and economic role in the region, putting it at the forefront of UK innovation.
"The funding we've secured with our bid will enhance skills and create more economic opportunities for Keighley and the wider area. I am delighted that the quality of the bid we submitted after working closely with our partners, has been recognised by the Government, as 'impressive', 'high-quality' and 'ready-to- deliver.'
"It has been two years since the bid was initially submitted so we'll now look at how we will deliver this project, given the changing context of time, and we will continue to work hard to maximise all investment to the district."