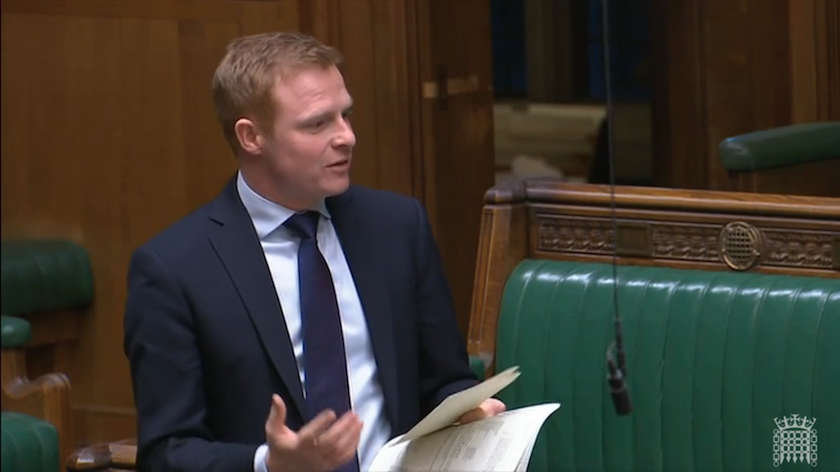 Robbie Moore MP has spoken in the House of Commons about the 'undeniable' problem of postal vote fraud in his constituency during a debate on the Elections Bill.
The bill will create new laws to try and tackle the issue, including shortening the amount of time someone can have a postal vote before having to renew it, as well as banning political campaigners from handling postal votes in public.
Mr Moore highlighted that postal voting is a particular problem in his constituency, which is deemed at high risk to electoral fraud. One in five reports of electoral fraud come from West Yorkshire, and cases mentioned by the Keighley MP include bribery, false statements and exerting undue influence on voters all being used to manipulate postal votes in the town. Many constituents have contacted Mr Moore to express their "anger and confusion at how it is so easy for people to get away with distorting our electoral process."
The Elections Bill, with the measures to deal with postal voting, has now completed its passage through the House of Commons, and is now subject to House of Lords approval.
Robbie Moore MP said: "Our elections are precious; we must get to grips with any form of electoral fraud which thwarts the democratic process, in Keighley, Ilkley and beyond. Postal vote fraud has been a problem in Keighley and Ilkley for far too long, and I share the anger with each and every one of my constituents who wander how it is so blatantly able to happen.
"This can come in several forms, including the head of a household guaranteeing multiple postal votes for one candidate, which denies other family members their basic right to vote. Bribery and cases of individuals exerting undue influence on voters is also known to happen.
"I am very pleased that the government are introducing voter ID, so voters have to prove their identity before voting, and they are toughening up rules around postal voting. I was delighted to speak in favour of the new Elections Bill on Monday, and look forward to seeing it become law."