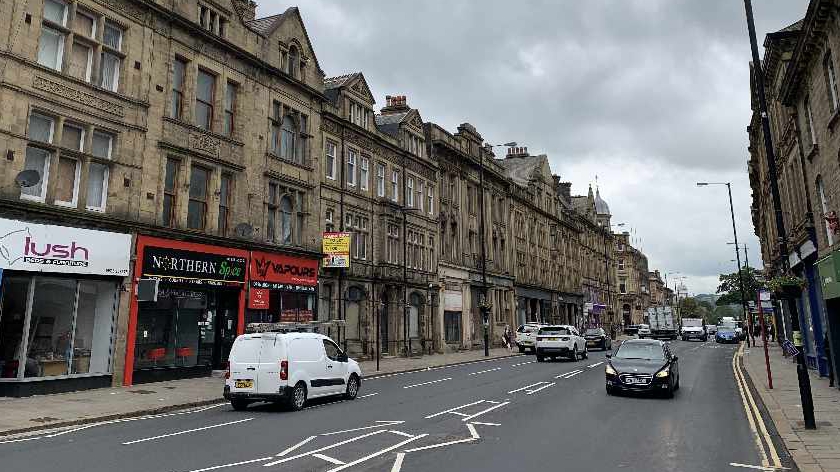 Projects supported by community funding will include Haworth Village Hall, Keighley's Good Shepherd Centre, Keighley and Worth Valley Railway and Keighley Central Hall.
Development Investment Funding will be used to accelerate existing plans to transform disused brownfield sites into valuable and productive commercial spaces.
These projects will promote wider economic activity, attract private sector investment, create new local jobs and anchor new manufacturing and engineering business in the region.
A £4.9m Community Grant will support local grassroots community groups to improve and enhance the Keighley area making it more attractive for people to want to live, work and play.
Projects supported by the community grant include: Haworth Village Hall, Keighley Cougar Facilities, 13 Scott Street, Keighley Good Shepherd Centre, Woodville Activity Centre, Sangat Centre, Haworth toilets, Haworth Old School, River Worth, Keighley and Worth Valley Railway and Keighley Central Hall.
Also just announced is £7m for Shipley from the Towns Fund.
Councillor Alex Ross-Shaw, Portfolio Holder for Regeneration, Planning and Transport, said: "We have worked incredibly hard with the Towns Fund Boards to bid for this valuable funding so we are delighted to have been successful in securing it for Shipley and Keighley.
"We know employment land is at an absolute premium along the Aire Valley and this builds on work we have already done around Business Development Zones in Keighley and Shipley. This funding will help unlock a number of sites to deliver jobs and growth to the area."
Keighley Towns Fund chair, Ian Hayfield, said: "This is fantastic news for Keighley - this approved funding will help deliver real economic and social change.
" I echo Cllr Ross Shaw's comments - Keighley has so much unlocked development potential. The funding will bring forward the construction of much needed industrial units.
"I must again thank council officers, my fellow board members, appointed consultants and the wider Keighley community for all the hard work that has been put in over the last 2 years. Without this collective effort, we wouldn't have achieved this great result.
"There will be some challenges ahead with the delivery of this scheme but I know if we work together and find common ground when difficulties arise we will make this work."