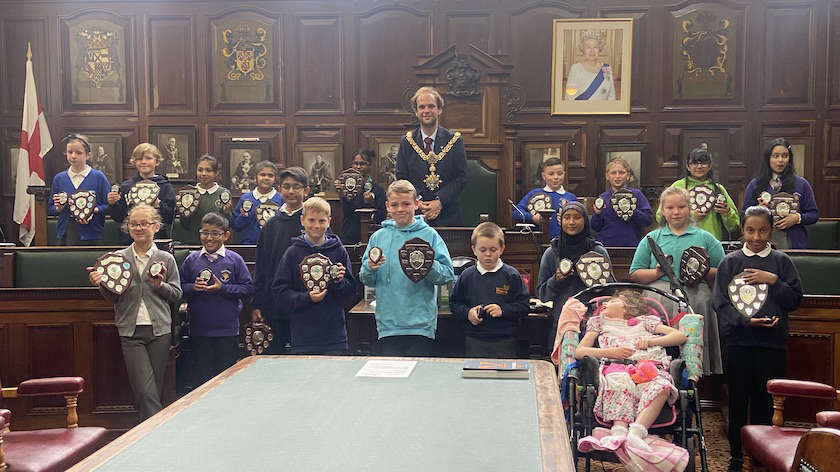 Primary school children from across Keighley were celebrated at the town council's annual School Achievers Awards last week.
Pupils from across the town were welcomed to the council chamber in the Town Hall on Friday (15th July) as part of the Keighley Town Council ceremony to recognise children who have gone above and beyond in their school year.
Each primary school in the town can nominate one pupil or a group who they think deserve a Keighley School Achievers Award.
Town Mayor Cllr Luke Maunsell presented the awards at the ceremony with the pupils and their parents/guardians.
Each child was presented with a large school shield for their school to display and a smaller shield for them to keep.
Cllr Luke Maunsell said: "I am so proud of our incredible young people in this town. Life at school has been a challenge over the last two years due to Covid and the fact that these wonderful children have more than risen to the challenge is inspirational.
"I work as a teacher and I see day-to-day how hard students work alongside their fantastic staff to improve and learn. Well done to all - you thoroughly deserve it!"