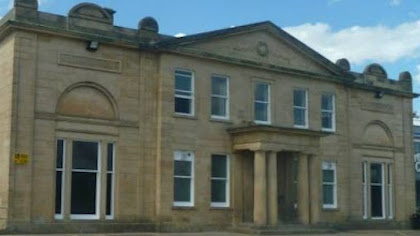 The much anticipated Yorkshire Health & Wellbeing Festival in Keighley approaches and promises stalls, workshops, talks, entertainment and more.
Organised by dedicated individuals with a vision for community well-being, this event is set to take place on Saturday, 4 November 2023, at the iconic Victoria Hall in Keighley from 10am to 4pm.
This event represents a significant opportunity for the people of Keighley to come together, support many local businesses, and explore the realms of health and well-being. The organisers have been in close discussions with the Bradford Council and individual councillors of Keighley Town Council and have received their support to move forward with this exciting venture.
The event promises an enriching experience for attendees and will feature a diverse range of health and wellness practitioners, workshops, and talks, including yoga, pilates and more. Visitors can expect to explore a variety of therapies, with taster sessions for people to try before they buy.
The festival's website, jodiannelaw.com/festival, showcases an extensive list of practitioners and craft stallholders with detailed information about the event's offerings.
Jodi Law, the driving force behind this festival, is eager to engage with the community and welcomes inquiries. If you're interested in participating, whether as an exhibitor or attendee, please reach out to Jodi Law directly via email at jodiannelaw@gmail.com or call/WhatsApp her at 07902 161675.
"Everything is on our website so last-minute stallholders can book on and free tickets are available to the public for a short time", said Jodi.
"Bradford council have even provided vouchers that can be used for a free swim or sauna, subject to availability. They have been excellent. Keighley Town Council were invited too. Am told it's hopefully going to be discussed at next month's full council meeting. The local MP has offered to promote it via his newsletter beforehand too".
The "Yorkshire Health & Wellbeing Festival" is more than just an event; it's a testament to the community's resilience, spirit, and determination to come together for a healthier and happier Keighley.
The organisers have been told on numerous occasions not to bother holding a festival in Keighley, but they are determined to prove all the doubters wrong. "The only way to prove that is for the people of Keighley to purchase their tickets and come and have a great day. Talk is cheap and it's time for action", Jodi continued.
"Don't miss out on this opportunity to be part of something extraordinary and make a positive impact on your community."
In addition to the rich program, the organisers have ensured that practicalities are well taken care of. Parking is free and easily accessible, and stallholders will find it convenient to access via a side entrance. The organisers have agreed with the council to ensure flexible access times, making setup smooth and cost-effective for everyone involved.
Furthermore, the festival aims to foster loyalty within the community. The success of this event will pave the way for a larger festival in Keighley on 11 May 2024, with early booking opportunities for this year's participants. The organisers are committed to keeping prices as affordable as possible, while ensuring that bills are paid to sustain future events.
For more information visit jodiannelaw.com/festivals