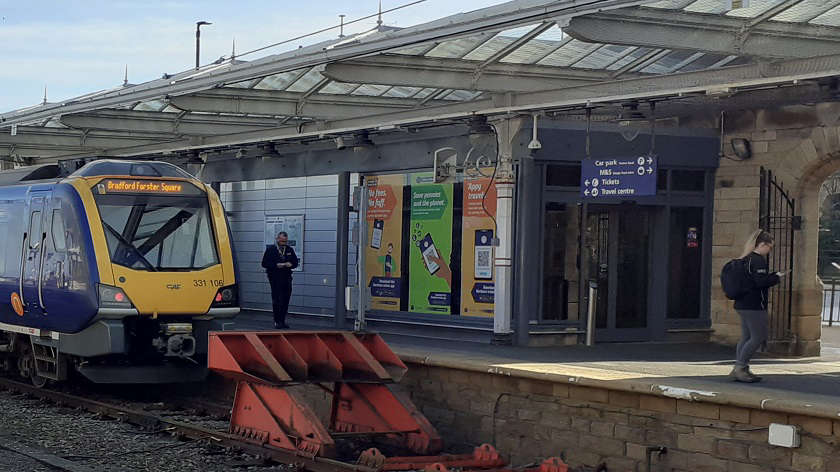 Transport for the North has criticised plans to close rail station ticket offices - including those in Keighley and Ilkley.
The organisation. made up of politicians across the North, has responded to a government consultation on the plans, which will see every ticket office in the Bradford district apart from Bradford Interchange shut.
This will include several stations that regularly welcome over a million commuters a year.
The Government has claimed that the changes will not lead to a reduction in staff, but will instead bring staff out from "behind the glass" of little used ticket offices.
But the proposals have been widely criticised.
TFN's response was discussed at a meeting of its Rail North Committee on Wednesday.
The response says: "We accept that the way people buy tickets is changing, although the proportion of people using ticket offices in the North is higher than the national average, with about one-sixth of tickets purchased at ticket offices as compared to one-eighth nationally.
"We are very clear that the availability of ticket offices is, for many people, much more than just about buying a ticket, for example providing information and assurance as well as enhancing safety and security."
It points out that numerous stations in the North that over a million passengers pass through each year would lose their ticket stations.
These include Keighley and Ilkley.
Caroline Young, Partnership Manager for Transport for the North, said: "We clearly reject the proposals put forward – we don't believe the argument that it is value for money to close ticket offices. We believe the rail industry will actually lose money by closing ticket offices."
Bradford Council Leader Councillor Susan Hinchcliffe said: "The feeling is clear across the North and indeed the country, we don't want closures."
She asked if rail companies had frozen recruitment of ticket office staff with closures looming.
A representative from Transpennine Express said vacancies were not being filled while they await the outcome of the national consultation.
A representative from Northern said the company had made a decision to fill vacant roles temporarily while they await the outcome.
Cllr Hinchcliffe said: "We have to be cautious this doesn't impact ticket office opening hours."
Tricia Williams, Managing Director of Northern, said: "We're very aware of our obligation to keep ticket office hours as advertised."
Greater Manchester Mayor Andy Burnham said he had recently received correspondence from the Government, saying they still aimed to shake up the provision of ticket offices, but that after the consultation may "reform proposals accordingly."
He added: "This suggests that the Government might be open to change."