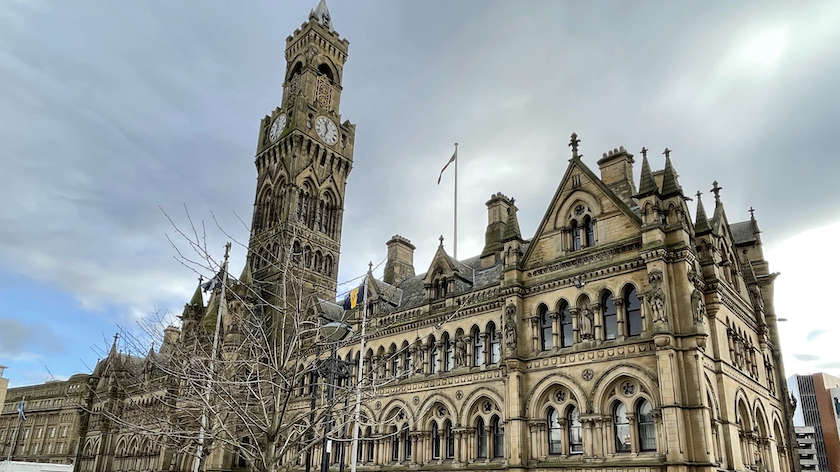 A new trust that had been set up to run the Bradford district's failing children's services will go live next April – 15 months after first being announced.
In January, a highly-critical report into Bradford Council's efforts to turn around its Children's Services found the authority "lacked the capacity and capability to improve services at pace on its own."
In response, the service would be removed from Council control and run by an arm's length trust.
A new report by the Council provides more detail of this trust, including the fact that it is not expected to "go live" until April 2023.
Bradford's Children's Services were judged inadequate by Ofsted in 2018, and follow up inspections have found that the pace of improvement has been far too slow.
A review of the service had been written by Government appointed commissioner Steve Walker of Leeds City Council. He has been recommissioned to oversee the Trust, along with the Department for Education.
It will be called the Bradford Children's Trust.
A report into the Trust plans will be presented to Bradford Council's Executive on Tuesday.
It says: "The Council will remain legally responsible for the service, but not its day-to-day delivery.
"During this intervention period the Children's Trust will be responsible for delivering the changes that are deemed necessary by the Commissioners, the DfE and the Council in order to improve quality and outcomes.
"The Council's role as the owner of the Children's Trust and its ability to control both the services it delivers and its internal financial, operational and administrative arrangements will be subject to scrutiny and consent powers reserved to the Secretary of State.
"The Council will remain legally accountable for the effective delivery of services for children, for promoting their welfare and wellbeing, and for improving outcomes.
"The Children's Trust will be responsible under its Service Contract with the Council for determining how these outcomes will be achieved and also for the day-today running of the children's services."
The report adds: "It is recognised that making substantive appointments to all posts by April 1 2023 may be challenging, since the most suitable candidates may need to give notice to their current employers."
The Council and the Department for Education announced last month that Eileen Milner has been appointed as the Chair of the Trust.
The Executive report will enable the recruitment of a new Chief Executive to take the helm at the Trust.
A Council spokesman said: "Detailed consultations continue with Council staff to get their views on the most effective way the Trust can operate."
Councillor Sue Duffy, portfolio holder for children and families, said: "We welcome this report showing the progress that is being made to establish the new Trust. Working with our staff to develop the Trust, recruiting Eileen as Chair and now recruiting for a new Chief Executive for the Trust are all really positive steps forward."
Councillor Susan Hinchcliffe, Leader of Bradford Council, said: "This report shows that we're making good progress at pace with setting up the Children's Trust. We've been working closely with the Department for Education so that we use all the talents, skills and knowledge that we have both nationally and locally to make the improvements we need to see for the children of our district."