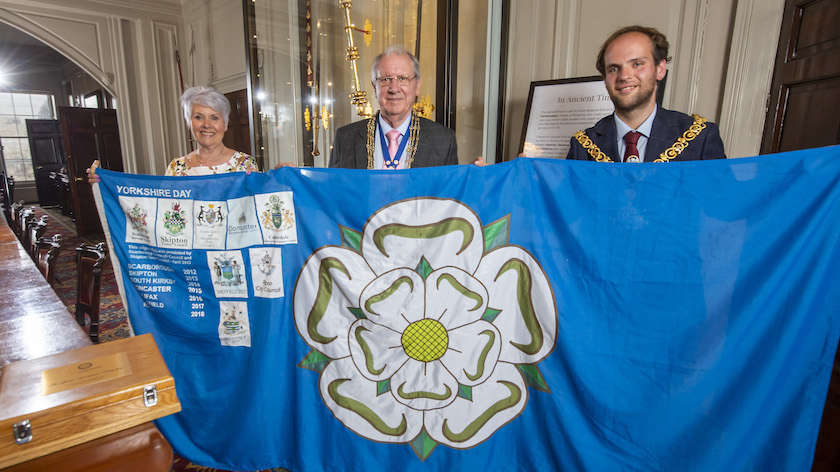 Keighley's Town Mayor has been presented with the official Yorkshire Day flag as the town prepares to host this year's celebrations on 1st August.
Cllr Luke Maunsell travelled to York to be formally handed The Yorkshire Society's Flag for Yorkshire Day.
The flag is traditionally handed over to the new hosts every year. York were the official hosts in 2021 but due to covid, the celebrations were unable to go ahead.
Cllr Maunsell visited the Mansion House in York where he met with The Rt Hon Lord Mayor of York, Cllr David Carr and the Sheriff of York, Suzie Mercer. The Mayor was presented with the flag which lists the previous hosts.
The flag will be kept in Keighley Civic Centre until Monday 1st August when it will be displayed during the Civic Church Service and then formally handed over to Rotherham who are the hosts for 2023.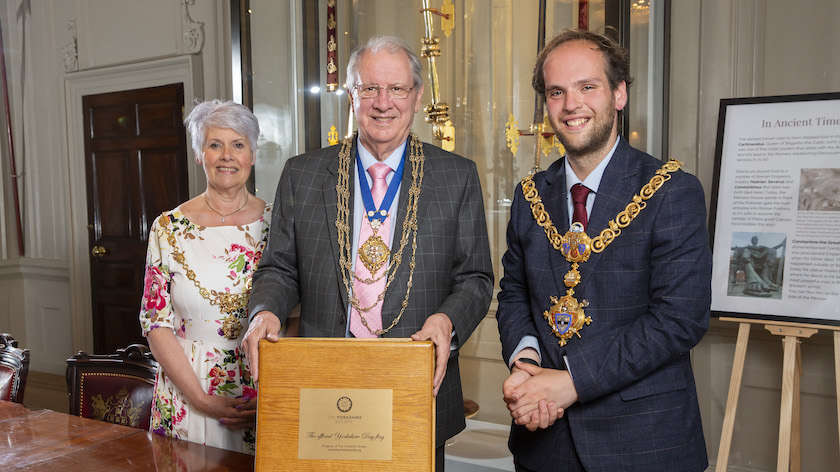 Keighley Town Mayor, Cllr Luke Maunsell, said: "I extend my deepest thanks to the Lord Mayor of York for being such a warm and welcoming host. It is a privilege for Keighley to be hosting Yorkshire Day and I am looking forward to it immensely.
"Our town will be on the map for the whole County to see, it is an extraordinary honour and I thank our friends in York for passing the baton to us and hope we serve it well."
Many activities are planned for all the family on Sunday 31st July and Monday 1st August in Keighley Town Centre. There will be an artisan market, live music, charity and community stalls, workshops from Keighley creative and fun activities and inflatables for children.
Photographs by Furmoto Photography show (left to right): Sheriff of York, Suzie Mercer; The Rt Hon Lord Mayor of York, Councillor David Carr; and Town Mayor of Keighley, Councillor Luke Maunsell.