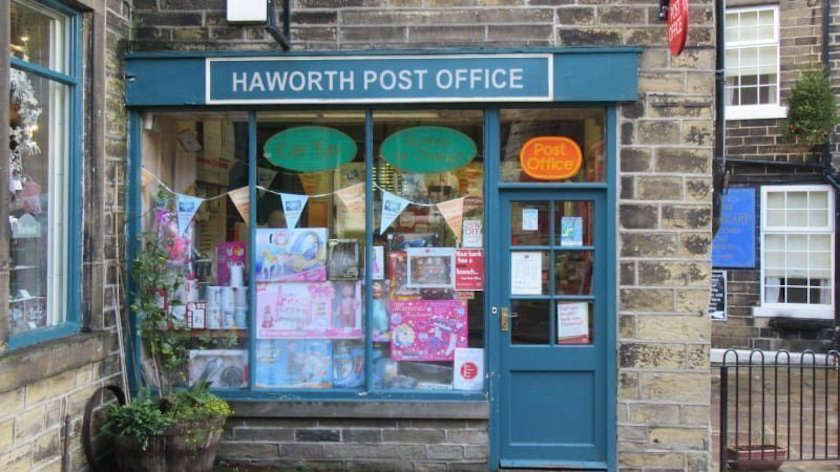 Residents of Haworth are being urged to show their support for the village's main post office to prevent its permanent closure next month.
Campaigners including district councillors, the parish council and MP Robbie Moore have organised a public meeting for this Thursday (16th June) to discuss Post Office Ltd's decision to shut the branch at the top of the iconic Haworth Main Street, despite huge local opposition.
The public meeting will take place at 7pm in the Old School Room on Church Street in Haworth.
The Main Street post office was originally due to close down in July last year (2021), with that date subsequently extended to September. Then followed a stay of execution, as discussions continued. Last week, Post Office Ltd confirmed that it intends to now close the Main Street Post Office on 29th July 2022.
The decision has been criticised, with local campaigners highlighting that elderly residents and tourists will have a long journey to the replacement post office concession within the Co-Op at the opposite end of the village.
Last year a petition signed by almost 7,000 people was presented in Parliament, calling for the Main Street post office to remain open.
Lydia Macpherson from the Save Haworth Post Office group posted on Facebook: "Despite the Bradford district becoming City of Culture in 2025, the Post Office on the iconic cobbles of Haworth Main Street, which was used by the Brontës (when it was located opposite the present premises), and which was one of the earliest Post Offices to open in the UK, will no longer exist. We are continuing to fight this proposal and will do so until there really is no hope."
Robbie Moore MP said: "The view of people in Haworth and beyond is absolutely clear; we want our much-loved Post Office at the top of Main Street to stay open.
"That's why this Thursday, together with a team of local campaigners, our Worth Valley District Councillors and the Haworth Parish Council we have organised a public a meeting to discuss the Post Office Ltd's decision to close Haworth Post Office on Main Street with effect from the 29th July 2022 despite huge local opposition.
"I urge as many local residents as possible to join us at 7pm in the Old School Room in Haworth so we can provide an update on the Post Office Ltd decision, and make our voices heard.
"Unfortunately, despite being invited, the Post Office Ltd have said they will not be attending.
"We must all come together to send a clear message to them that the much-loved Post Office on Haworth must remain OPEN."