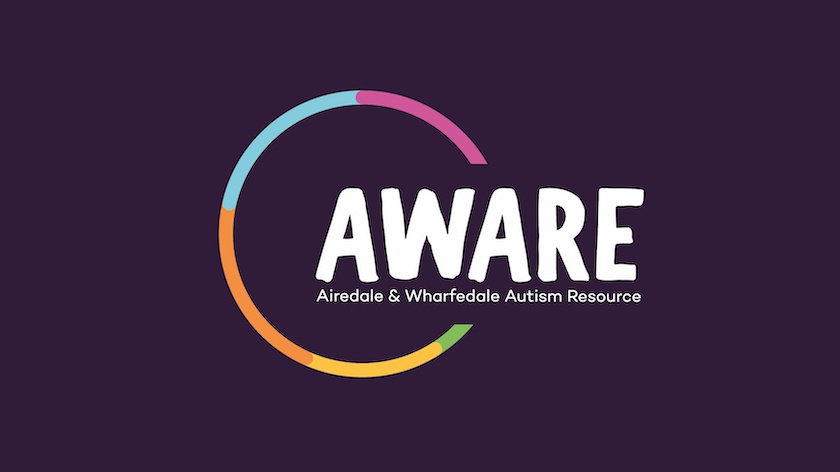 The Airedale and Wharfedale Autism Resource is celebrating after receiving a grant from the National Lottery to support its work with local families affected by autism.
The group will use the £420,000 to run more activities for local children and young people and to provide further support sessions for their parents.
The Airedale and Wharfedale Autism Resource (AWARE) has been supporting families since 1999 and is now run by 7 part-time staff, 9 trustees, over 20 'as and when' support workers/trainers and 8 volunteers (although several members also help out at fundraising events).
AWARE was set up by a group of parent carers of children with autism, supported by Airedale Child Development Centre, in 1999. These original members found there was little support for families affected by autism and began meeting up monthly for a parent support group meeting and also ran a Friday evening youth club for families.
22 years on, the group currently runs weekly youth clubs, monthly Saturday clubs and holiday play scheme sessions (all currently in Addingham due to COVID-restrictions) where the children and young people can make friends while learning new skills and having fun. While the sessions are very enjoyable, the children are also gaining greater confidence, self-belief and important social skills.
The group remains, at heart, a parent-to-parent support group run by, for and with parents of children and young people with autism. The group's membership now includes over 500 families/730 children and more than 100 professionals and support groups, with a wealth of autism-related knowledge and experience.
Parent carers' involvement in AWARE provides them with a support network through continued and greater access to autism-related information and training, enabling them to better understand and care for their children/young people.
The new funding from The National Lottery Community Fund will see these sessions continue and also hopefully run in other locations in Bradford when restrictions are lifted. The group also hopes to be able to run more cookery clubs (always a favourite!), children's and family residentials, and continue to provide parent support. The parent groups and training help parents to build relationships with others experiencing the same challenges and hopefully enable them to develop their own support network.
Geoff Winnard, Chair of AWARE, says: "We're delighted that The National Lottery Community Fund has recognised our work in this way. Now, thanks to National Lottery players, we will be able to continue to develop the support we offer to families affected by autism. This is important because it helps both the children and the parents to build relationships with others facing similar challenges and to create their own supportive circles of friends and peers."
One anonymous AWARE member added: "Being a member has given me access to a wealth of information and advice from people who are going through the same things as me."
Find out more about the group at aware-uk.org