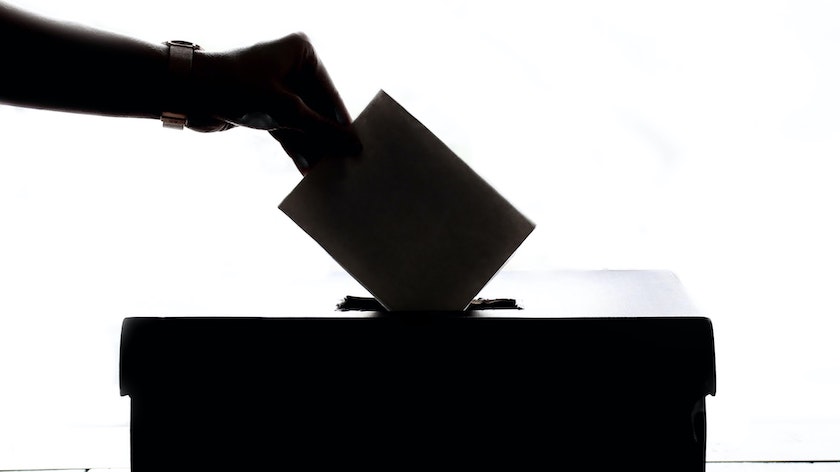 This year's local council elections - and a vote to pick a Mayor for West Yorkshire - will go ahead on 6th May with Covid safety measures in place.
North Yorkshire residents will be voting for representatives on the county council, Craven District Council as well as perhaps on their parish or town council - and there is also an election to pick the Police, Fire and Crime Commissioner for North Yorkshire.
Residents across Ilkley and Keighley will be voting in the Bradford Council elections postponed from May 2020 - as well as getting to have their say on a county-wide Mayor in the West Yorkshire Combined Authority Mayoral Election. Some areas also have parish or town council elections and for a number of residents there will also be a referendum on a Neighbourhood Plan.
It has been confirmed that the elections will go ahead on Thursday 6th May.
The Returning Officer for the Bradford District is Kersten England - the council's Chief Executive - who says polling stations will look different this year with Covid safety measures in place for those who choose to cast their votes in person.
She said: "There are 10 elections and referendums currently running in the district on 6 May – Local, Mayoral, parishes and Neighbourhood Planning referendums, including multiple vacancies in some wards. It would have been a considerable logistical operation in normal times. The COVID-19 pandemic has increased the scale of the challenge massively.
"We have plans in hand now to deliver elections following Government and Electoral Commission guidance with COVID safety measures in place for the health and safety of voters and everyone involved in the election process. We cannot predict how many people will have been vaccinated by early May. Therefore people can expect the same requirements they have become used to in shops and other businesses over the last year, such as Perspex screens, using sanitiser and wearing a face mask.
"Social distancing is likely to still apply and there will be restrictions on the number of people in a polling station at one time which will mean there are likely to be queues at times. We hope everyone will understand that these actions are necessary to ensure the safety of voters and staff.
"The elections are very important – they're an opportunity to make your voice heard and have a say on who represents you on issues that directly affect day-to-day life here in the Bradford District."
As well as voting in person, you can vote by post or appoint a 'proxy' - someone you trust to go and vote on your behalf at the polling station.
You also need to ensure you are registered to vote - if you are not already, you can do it online in just a few minutes at gov.uk/register-to-vote
For more information see the following links:
Bradford Council area residents: bradford.gov.uk/your-council/elections-and-voting/faqs-elections-on-thursday-6-may-2021/
Craven District Council area residents: cravendc.gov.uk/elections-voting-democracy/pfcc-district-and-parish-elections-in-craven-2021/