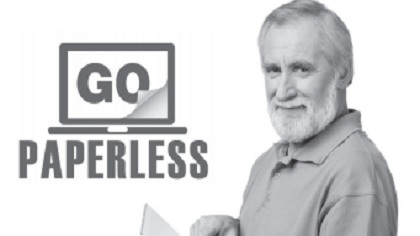 Bradford District residents are being encouraged to go paperless before the end of the month with their Council Tax bills this year.
More than 38,000 households in the district already receive their Council Tax bill by email and the council want to increase this number even further. Over 14,000 people have signed up to paperless billing in February alone, as part of the push to encourage residents to join up.
Paperless billing is a secure way to receive your bill and cuts out the clutter as well as being fast and efficient.
Leader of Bradford Council Cllr Susan Hinchcliffe, said: "We're delighted that so many people have already made the switch. Receiving your bill by email reduces our use of paper and postage, meaning we can make valuable savings and use these to provide vital services across the district."
As well as saving council funds, switching from paper bills also reduces carbon emissions from transport and contributes to improving air quality in the Bradford district.
The new Council Tax bills will be going out in March, which means residents have until the end of February to sign up to paperless billing.
If you have been directly contacted by the council about this, please consider switching by responding to the email. People who have not been contacted can also sign up quickly and easily at www.bradford.gov.uk/paperlessbills and join the paper-free movement today.