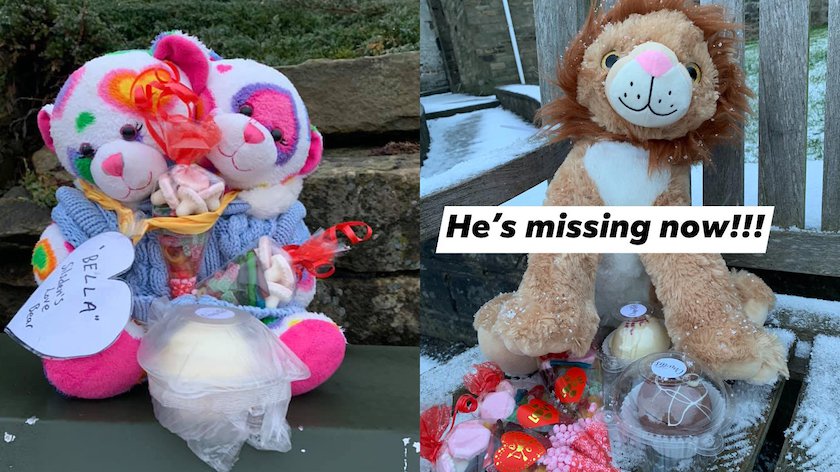 A reward is being offered for the safe return of two soft toys which have gone missing from Silsden after being left out to spread Valentine's cheer to residents.
Local charity runner Mary Taylor had put her bespoke two-headed 'Love Bear', named Bella, out in a variety of places around town each day last week - with sweets for kids and 'hot chocolate bombs' for grown-ups to collect when they found her.
Mary had done a similar thing with Cobby The Elf hiding around town waiting to be found in the run up to Christmas - so wanted to spread some cheer to local residents ahead of Valentine's Day.
But on Sunday, Mary posted on Facebook: "Bella Bear has been taken from her spot today on the bench outside the Red Lion. I'm completely devastated that somebody would take her after all the hard work and effort I put into making the residents of Silsden smile and giggle."
Bella was replaced by another soft toy - Lenny the Lion - on Monday this week, but within hours he had also been taken, despite being cable-tied to a bench.
Now, local business Goldenleaf and The Hive community centre have jointly put up a cash reward to encourage whoever has taken the toys to return them.
A massive adult-sized teddy bear - named Charles - is the latest replacement.