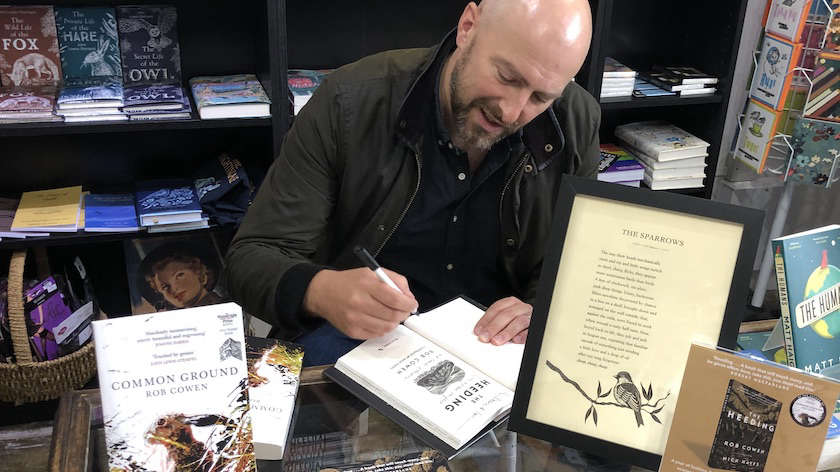 Skipton-based writer and poet Rob Cowen is appearing at an event in Haworth next week.
Rob is the author of 'Common Ground' which was voted third in a BBC poll to find Britain's favourite nature book.
He will be the latest guest poet at Haworth's successful 'Poetry Curious' evenings held at the Black Bull pub in the village and organised by Haworth's independent bookshop Wave of Nostalgia.
On Wednesday 15th June from 7pm, Rob will be reading from his latest book of poetry 'The Heeding' which describes a year of looking, listening and noticing across four unique seasons through thirty-five luminous poems. The book helps us look again to heed: to be attentive to this world we share and this history we're living through, to be aware of how valuable and fragile we are, to grieve what's lost and to hope for a better and brighter tomorrow.
Haworth bookseller Diane Park is really looking forward to welcoming him to the event on the cobbled Main Street of Haworth. She says: "Rob's book has been a very special addition to our shop, attracting lots of fantastic feedback about the poetry and illustrations. It's great that he will be performing the poems in person and that we and Haworth's poetry fans can get to meet him and ask him lots of questions!"
This is a free event. Tickets can be picked up from Wave of Nostalgia, 74 Main Street, Haworth or booked via waveofnostalgia.co.uk/event-tickets.