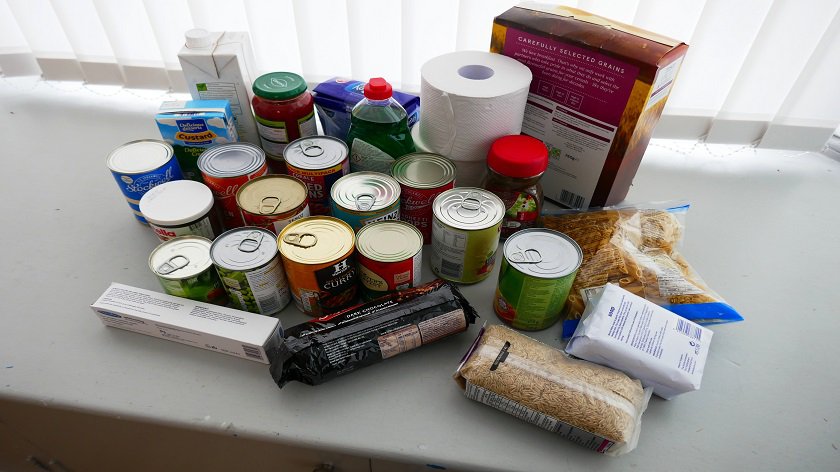 Bradford Council is using government funding to support more than 7,000 families over the school holidays and working with local food banks to ensure no child goes hungry.
The council says it's partnering with a diverse range of voluntary, charitable and community groups across the district - including in Ilkley and Keighley - to support struggling families in the February half-term holiday.
More than 60 organisations will help get food to disadvantaged children and young people using Bradford Council's £2.3 million share of the government's £170 million Covid Winter Grant Scheme.
Over the Christmas and February holidays combined, it is estimated that more than 160,000 meals will be supplied and that more than 7,000 families will benefit.
Councillor Imran Khan, Bradford Council's deputy leader and portfolio holder for education, employment and skills, said: "Bradford Council is committed to making sure no child goes hungry. School holidays place extra pressure on families who are already struggling, which is why we are working with a vast array of voluntary sector organisations across our district to support those experiencing food deprivation.
"These groups know their communities well and are best placed to deliver the support to those in need. They did a phenomenal job over the Christmas holidays and I am grateful to them for continuing to work with us to ensure thousands of children from some of the poorest households do not go hungry this half-term.
"We have funded the projects but it is the dedicated staff and volunteers of these organisations who are delivering this front line support."
Any parents worried about how to feed their children during the school holiday are advised to visit bradfordfoodbanks.org.uk in the first instance to find their nearest food bank. If you still require support you can call 01274 431000.