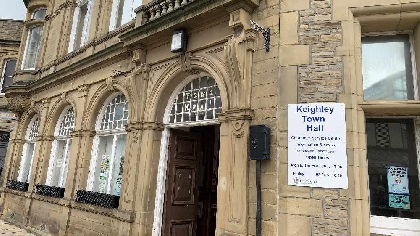 Keighley Town Council currently has two vacancies for Councillors.
The vacancies have arisen in the Highfield and Morton & Sandbeds wards. Following the formal notice of vacancy period the council is now able to co-opt candidates to fill the vacancies.
The work our Council does is both exciting and rewarding. An integral part of this work is the job councillors do: engaging with local people, groups and businesses to find out their needs; making decisions on the services and projects the council should take forward; and getting involved to ensure services are meeting the community's needs.
Anyone interested in applying for one of the vacancies can download the application form from the Council website www.keighley.gov.uk or contact the Town Clerk via email townclerk@keighley.gov.uk.
The closing date for applications is Monday 1 March 2021.