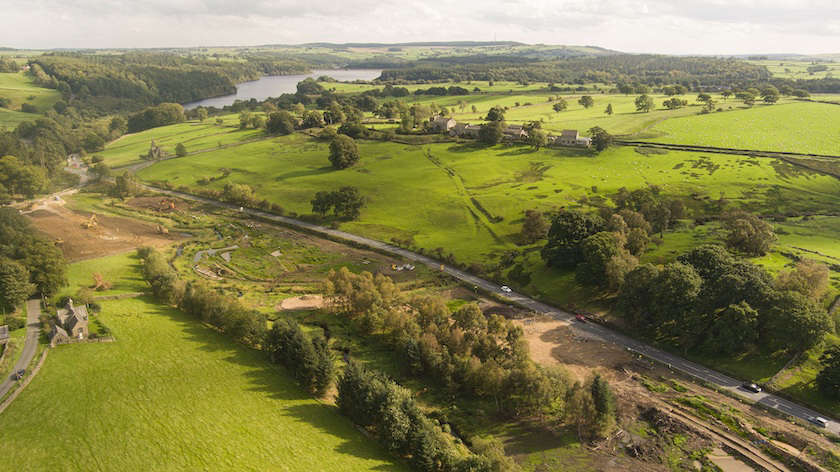 A stretch of the A59 between Skipton and Harrogate is to be closed for five weeks from Monday 9th October for a £550,000 resurfacing and improvement project.
The work at Kex Gill is on a stretch of road which will continue to be in use once the new £70m section of the A59 opens in 2025.
This latest £550,000 resurfacing and landslip scheme between Church Hill and Pace Gate is being funded by the extra £6.5 million which North Yorkshire Council was awarded in this year's Spring Budget.
The project involves stabilising works to the slope of the existing road as well as drainage repairs, gully-clearing, refreshing lining, replacing cat's eyes and maintenance of the ground monitoring equipment.
The five-week scheme will begin on Monday 9th October and will require a full road closure. Advance warning signs and a signed diversion will be in place.
North Yorkshire Council's executive member for highways and transport, Cllr Keane Duncan, said: "Keeping our roads in the best condition for the money that we have available is one of the biggest challenges that we face, so the additional government investment is making a huge difference to this year's highways budget.
"It is allowing us to complete even more works than expected, including this key section of the A59.
"Kex Gill has a history of landslips, and the route has had to be closed a total of 12 times in the past 22 years. We must stabilise the slope near the existing road to avoid any lengthy closures over the next two years whilst the new road is constructed.
"Although there is never a good time to carry out such works, they need to be completed before the inclement winter weather hits.
"We have also timed the other essential works during the five-week period to avoid further closures and have been liaising with neighbouring authorities to ensure an appropriate diversion route has been set up and agreed."
The Department for Transport is providing grant funding of £56.1 million for the £68.8 million Kex Gill re-alignment project, with the remaining £12.7 million allocated from North Yorkshire Council's capital reserves. A new 4km stretch of road will be created, replacing an existing part of the A59 which has been affected by the landslips. The re-aligned route will leave the A59 at North Moor Road and re-join the existing road at Blubberhouses. It is due to be completed by autumn 2025.