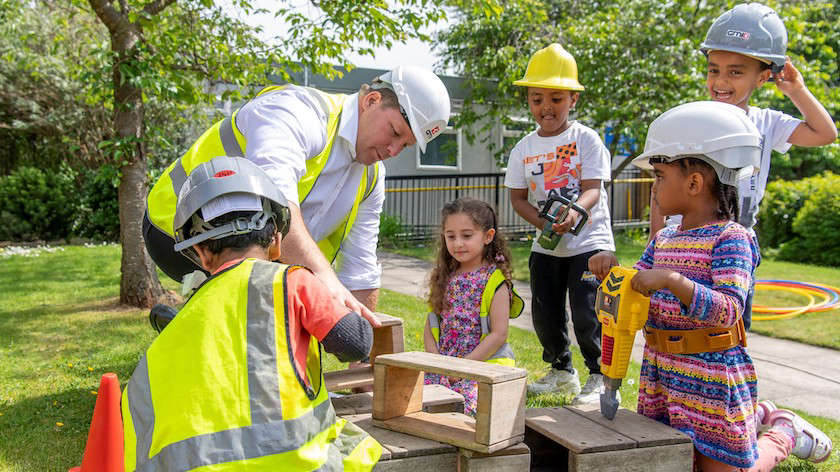 Skipton's Brooklands School is getting a new accessible play area thanks to GMI Construction Group which has offered its services free of charge.
The school, which supports pupils with special educational needs, is having its dilapidated play area revamped through the Yorkshire Children's Charity initiative.
As well as improving access for those in wheelchairs, the construction firm is also creating a rebound therapy centre which uses trampolines to promote movement, therapeutic exercise and recreation.
In particular, the cycle track, which has suffered severe weather damage, is in urgent need of repair as it prevents those using wheelchairs from accessing the play area and sensory gardens.
GMI Construction Group was the first to join the charity's Great Yorkshire Build initiative, which involves several businesses within the sector donating their time, skills and cost of materials.
Brooklands School provides a creative, personalised and high quality education to 82 pupils, aged four to 19, who have a range of complex needs.
Lee Powell, Chief Executive Officer of GMI Construction Group, said: "We are proud to lead by example to change lives for the better. It's obvious that the pupils get so much joy from the play area, but we can make it so much better and create something they and the school can be proud of for many years to come."
Headteacher Fran Cracknell said: "We work extremely hard to ensure these incredibly special young people have everything they need but our budget only goes so far. I'm thrilled and gratified that the Great Yorkshire Build will make such a difference to our pupils, their families, and our dedicated staff, and I thank all those taking part."
Charlotte Farrington, Chief Executive of Yorkshire Children's Charity, said: "The charity only launched in January so it's fantastic that GMI Construction recognised its ability to make such a difference to the lives of these young people. They immediately agreed to work with us on one of our first major projects and it was down to their strong commitment that we were then able to attract other businesses to get involved."