Lockdown Requests
Every morning at 9am during the lockdown we're starting your 'work from home' day with an hour of songs picked by you!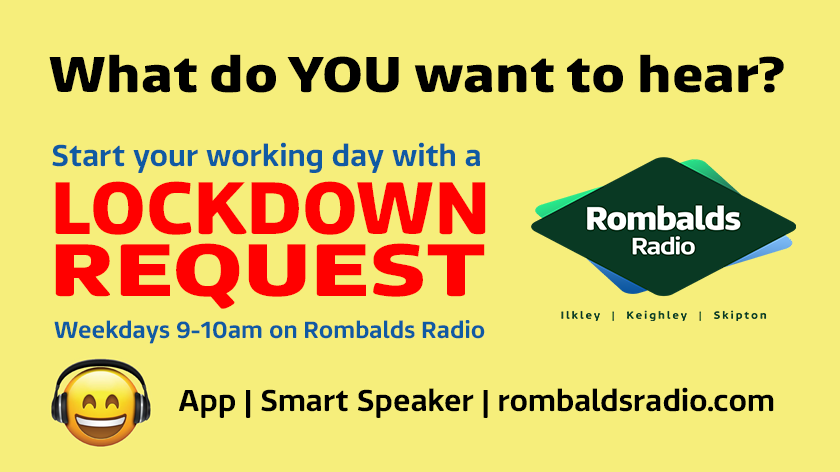 Tell us what you'd like to hear and we'll play your Lockdown Request to help you start your day with a smile.
Get in touch via our app, or fill in the form below - then tune in to Rombalds Radio to hear your song during Lockdown Requests, 9-10am weekdays!
Skipton

Sunny intervals

High: 8°C | Low: 1°C

Ilkley

Sunny intervals

High: 8°C | Low: 3°C

Keighley

Sunny intervals

High: 8°C | Low: 3°C