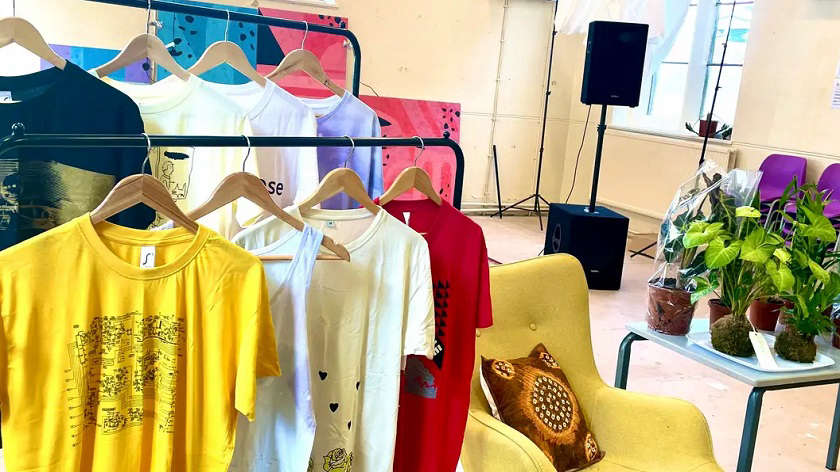 As part of their takeover of Craven Arts House, its creative partners at Imaginarium Leeds are holding four more great events for the people of Skipton. 
The aim of the month-long event, which has been made possible thanks to a welcome donation of £800 from North Yorkshire councillor David Noland's annual grant budget, is to give a place to an alternative youth culture to bloom in Skipton and enable local youths to achieve their creative aspirations and go on to realise their true potential with the help and example of skilled young professionals.
First of these is an Arts Bazaar this coming Saturday (23rd September), featuring affordable art and other wares by artists from across the North of England. As well as this, they'll have a bar stocked with fine ales from Kirkstall Brewery and Northern Monk, as well as wine, and prebiotic soft drinks from Manchester based Hip Pop. To complete the creative vibe, they'll have music by Leeds DJs Roya Brehl, LXK, and Endless City, as well as a debut set by a young local DJ.
To round off the month, there will be a second edition of Bookwatching, a new audiovisual concept by Imaginarium member and multidisciplinary artist Josefus Haze on Friday 29th September at 7pm. It's a new immersive and hypnotic visual event that combines film, live spoken word, and electronic music and it's absolutely wonderful to experience. Moving into October, they will welcome artist and art therapist Lesley Andrews for a delve into expressive art and the mental health benefits of creativity on 7th October from 2-4pm.
Finally, following a lovely first event, a second Prismatic spoken word evening will be held (date TBC). With subtle ambient soundscapes bubbling away throughout, this is the perfect event for first time performers, with the music allowing them to pace their performances. Until 7th October, Craven Arts House's Otley Street Gallery boasts a visually stunning Exhibition from the Imagarium collective, which is a sight to behold, which is open Wednesday-Saturday 11am-4pm.
Situated in 55 Otley Street, Skipton, Craven Arts House features creative studio spaces, an education room, for art and craft courses, a meeting room, community hall and a "green screen" room. There is also a suite of soundproof music rooms aimed at young people and
available to hire.
For their latest updates, follow them on social media or view their website at cravenarts.co.uk/youngpeopleandcravenarts