Win prizes!
Our latest competition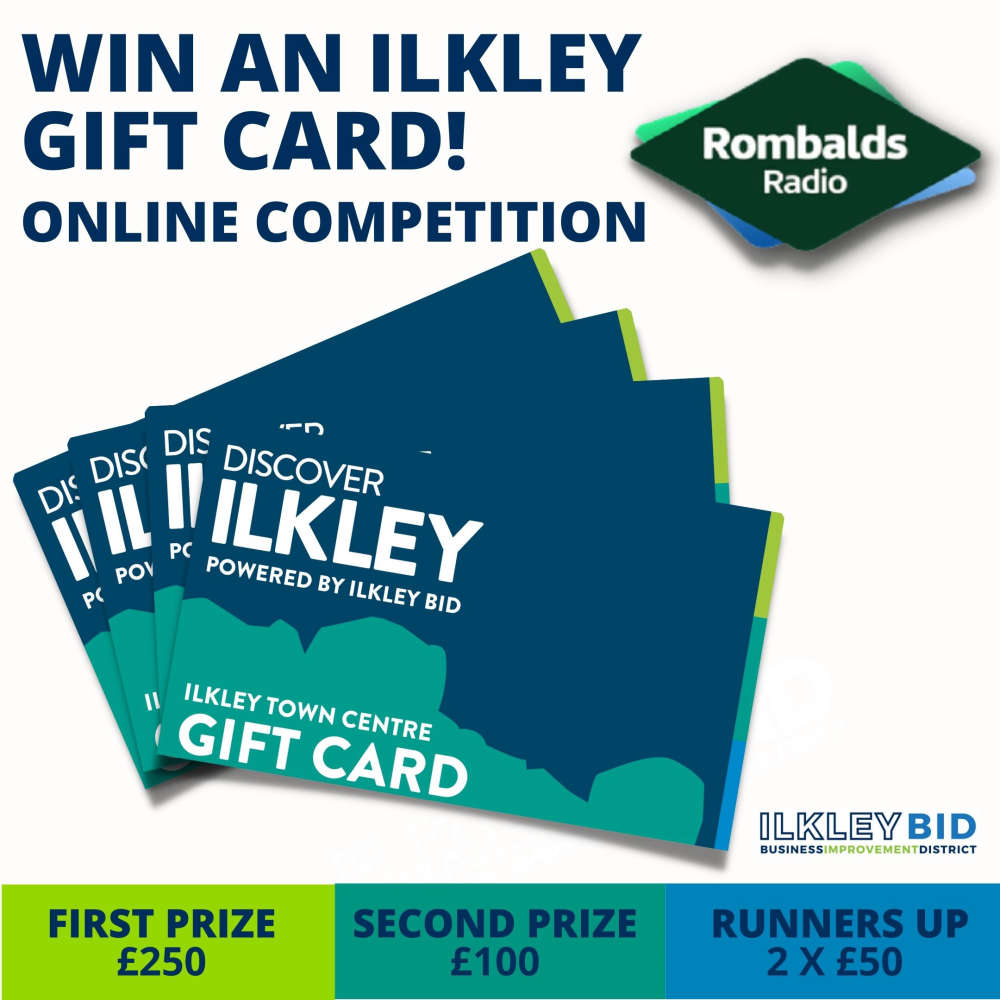 We've teamed up with Ilkley Business Improvement District (Ilkley BID) to celebrate the launch of the new Ilkley Town Centre Gift Card.
We had a total of £1,000 in gift cards to give away, which can be spent at more than 70 businesses in Ilkley town centre!
On Saturday 4th June we were on the streets of Ilkley with the team from Discover Ilkley giving away gift cards loaded with cash, plus prizes from town centre businesses.
As announced with Stuart on the breakfast show on Monday morning... the winners of our online competition selected at random are:
£250 - Janet Meikle, Skipton
£100 - Martin Roe, Ilkley
£50 - Amanda Lewis, Ilkley
£50 - Fran Wade, Ilkley
Congratulations to all our winners!
The Gift Card works in the same way as a store card and is valid in a great range of amazing businesses in Ilkley, visit ilkleygiftcard.co.uk to see the ever-growing list of participating businesses where you could be spending your prize!
Skipton

Sunny intervals

High: 16°C | Low: 11°C

Ilkley

Sunny intervals

High: 16°C | Low: 11°C

Keighley

Sunny intervals

High: 16°C | Low: 11°C