Win prizes!
Our latest competition
Win 3-months free advertising with Rombalds Radio!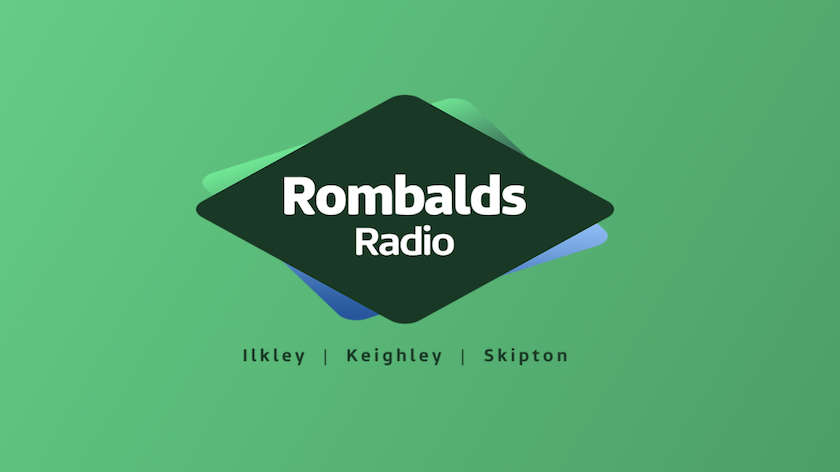 We're giving away a 3-month advertising campaign on Rombalds Radio. Entries closed at 5pm on Wednesday 31st August 2022. We will be announcing the winner on air soon!
Terms and conditions for this competition
In addition to our standard competition rules and terms, the following apply to this promotion:
Entry is by fully completing the form on this page only by the closing date of 17:00 on 31/08/2022.
One winner will be selected at random from all entries after this time and the winning business will be notified by email or telephone as soon as possible after the closing date.
To be eligible to enter, the trading address of the business must be within one of the following postcode areas: BD20, BD21, BD22, BD23, LS21 or LS29.
To be eligible to win the prize, the business may be asked to provide evidence of trading address and nature of the business or service it provides.
Eligibility to win the prize and have your business or product advertised on Rombalds Radio is at the sole discretion of Rombalds Radio as to the suitability of your business for promotion on the radio. If Rombalds Radio determines that the business is not eligible to win the prize, then another winner will be selected at random from the competition entries.
The prize consists of:
- scripting and production of a 30-second audio commercial, with one voiceover and music/effect as appropriate.
- 3-month 'gold' advertising airtime package, with a minimum 8 plays per day of your commercial Monday to Sunday between 6am and 10pm.
We will work with the winner to develop the idea and script for the commercial; once the script has been agreed with the winner and the commercial has been produced no further changes will be possible without incurring a production charge.
No cash alternative is available, though you may pay an additional fee to expand your advertising campaign should you wish to.
Skipton

Heavy Rain

High: 16°C | Low: 9°C

Ilkley

Heavy Rain

High: 16°C | Low: 9°C

Keighley

Heavy Rain

High: 16°C | Low: 9°C