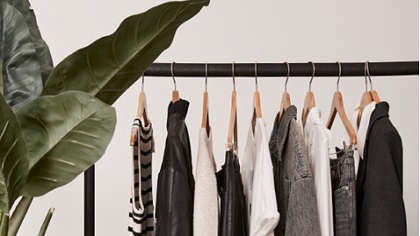 Mint Velvet on The Grove is looking forward to welcoming people to their third Re:Minted Swap Party on Thursday 21st September, 6pm – 8pm.
This popular event is a perfect way to update your wardrobe and pick out some new looks whilst enjoying a glass of fizz, a chat and the opportunity to browse the rails instore.
The Mint Velvet team is inviting ladies to bring in 3-5 items of pre-loved clothing or accessories in great condition that someone else would cherish or something they'd happily give to a friend.
They would also love to hear the story attached to the garments so they can be shared with the new owner. Labels are available instore to fill-in and will be attached to the items.
All the donated items will be on display on the evening of the 21st September and Ladies who have brought in items can browse through the clothes and accessories and take home up to the same number of clothing items they donated.
Not only an enjoyable shopping experience, it is designed to extend the lifecycle of the clothes already in our wardrobes encouraging sustainable fashion and is in support of a very worthy cause. All proceeds will go to the Wardrobe Foundation, a charity that provides quality clothing to women in need of clothing support.
Claire Robinson, Manager of Mint Velvet in Ilkley said: "We love holding these events and really enjoy sharing in the excitement when participants find an item of clothing they absolutely love. It's a great way to discover new clothing treasures in a fun and environmentally friendly way.
"And importantly, it supports the Wardrobe Foundation; an amazing social enterprise which works closely with charities, organisations, and community groups to provide clothing to vulnerable women. They also upcycle fabric to create gorgeous drawstring bags, with each bag containing 18 hand picked items for the recipient and finished with a lavender heart, so each donation feels extra special."
Tickets for Re:Minted can be bought by calling in-store at 30 The Grove, reserved by calling 01943 603875 or via Eventbrite. There is a suggested donation of £5 with all proceeds going to the Wardrobe Foundation, along with any unwanted clothing items from the event. The team also welcomes any voluntary donations to the charity.
For more information about the Wardrobe Foundation visit: wardrobefoundation.co.uk