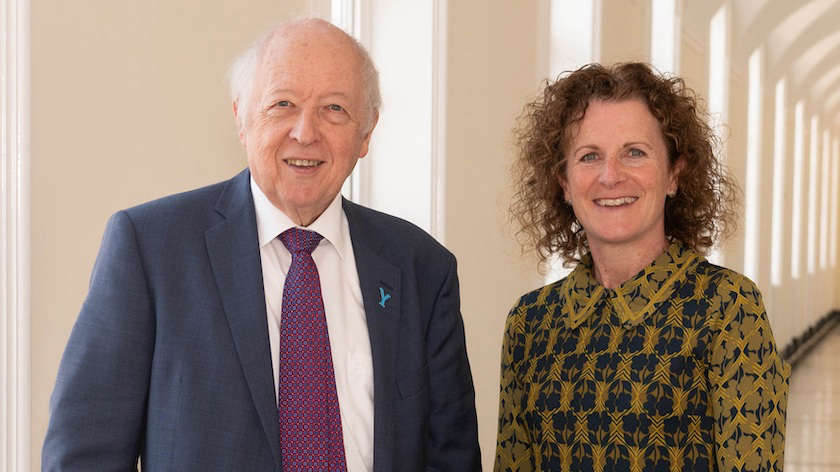 North Yorkshire Council says tens of thousands of people working in the tourism sector in the county will be supported if a bid submitted to Visit England is successful.
The local authority has teamed up with City of York Council's 'Make It York' organisation to bid for a Local Visitor Economy Partnership (LVEP) to help maximise the potential of tourism.
Tourism is worth more than £3.2 billion each year to York and North Yorkshire's economy, and in excess of 60,000 workers are employed in the sector.
North Yorkshire Council's leader, Cllr Carl Les, said: "The visitor economy is key to the vitality for both York and North Yorkshire, bringing in billions of pounds every year and providing a career and livelihood for tens of thousands of people.
"The decision to submit a joint bid for York and North Yorkshire will allow us to pursue a co-ordinated approach to promoting the visitor economy and maximise the support that we can provide to the industry.
"It shows how a close working relationship is developing between the councils, which is due to increase further with the proposed devolution deal.
"We want as many people to experience the wonderful places where we live and work, as well as ensuring the communities of York and North Yorkshire are given the support they need to benefit from the visitor economy."
A decision on the bid will be made by the end of October by a Visit England panel involving tourism officials and representatives from the Department for Culture, Media and Sport.
City of York Council's leader, Cllr Claire Douglas, said: "York and North Yorkshire are wonderful places to visit - we're extremely proud of our world-class attractions and the warm welcome our region extends to visitors from across the globe.
"Tourism forms an important part of York's economy, supporting thousands of jobs in our city. We want to ensure that our visitor economy continues to thrive in a sustainable way that benefits everyone - visitors, residents and businesses.
"We're delighted to be working closely with North Yorkshire Council to promote our tourism offer. As we move towards a mayoral combined authority, it's great to see this partnership flourishing."
LVEPs involve both the private and public sectors and will need to follow a new national process to be eligible for support and potential funding from the Government. Established destinations in York and North Yorkshire, such as the coast, the Yorkshire Dales, the North York Moors, Harrogate and market towns, are due to be supported through the proposed LVEP.
A draft destination management plan for North Yorkshire and a proposed tourism strategy overseen by Make it York are forming the foundations for the bid. Both documents will be considered by the relevant council executives by the start of next year.
North Yorkshire Council is continuing to engage with tourism businesses in the county as part of the draft destination management plan, which will provide the first countywide vision for promoting the visitor economy after the authority launched in April.
There is a significant crossover in the priorities of the draft strategies for both York and North Yorkshire, adding even greater weight to pursue the joint bid.
Both of the proposed plans are looking to promote a year-round visitor economy, while ensuring that it is heavily themed on sustainability and that the industry can thrive alongside communities living in York and North Yorkshire.
It is hoped the promotional drive will ensure visitors stay for longer and explore more of what York and North Yorkshire have to offer, while attracting more people to travel from overseas.
Key aspects to drive forward tourism in North Yorkshire are highlighting the outdoor pursuits in the county, promoting key destinations such as market towns and the coast and the wealth of locally produced food and drink on offer.
York is looking to capitalise specifically on its culture and heritage, with world-famous landmarks such as York Minster and Clifford's Tower drawing in visitors from across the globe each year.
The joint approach to promoting the visitor economy is another facet to the close working relationship between York and North Yorkshire with the prospect of greater spending powers and decision-making on a regional level through the proposed 30-year devolution deal. The proposed deal was announced on 1st August last year and is set to see benefits ranging from new and better-paid jobs and improved skills and training to more affordable housing.
Devolved funds would exceed £750 million, with access to further funding in years to come. The proposed deal includes devolved funding for transport, education and business support, alongside a Mayoral Investment Fund.
A mayor is set to be elected in May next year once the Government has approved plans to establish the combined authority to cover York and North Yorkshire.